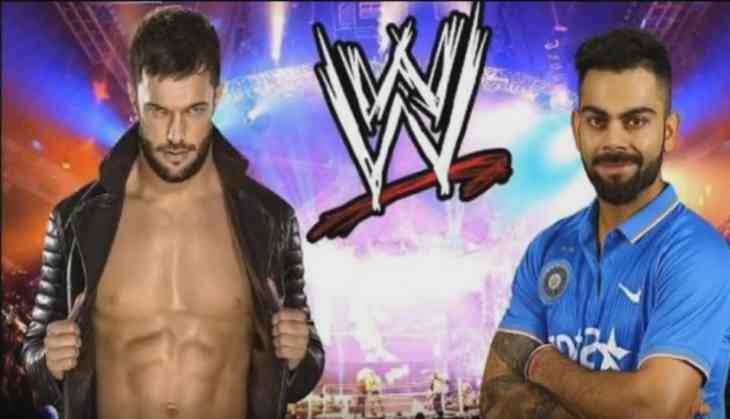 The Indian skipper Virat Kohli enjoys huge stardom, the list of celebrity fans of Indian captain is quite huge. It was just recently when 'The secret superstar' fame Zaira Wasim has confessed that she is in awe of him.
Now the star WWE Finn Balor has confessed that he is a huge fan of Virat Kohli and the former WWE NXT champion and WWE Universal champion has revealed his desire to play a game of cricket with the master of the game Virat Kohli. Balor is coming to India for the highly anticipated WWE event. The event is scheduled to begin on 8 and will continue till December. In the WWE match, Finn Balor will face Bray Wyatt on 8 December.
But during his visit to India, the former WWE NXT champion wants to meet Virat Kohli and have a practice session with him. The former champion also wants to learn a few tricks from the Indian skipper.