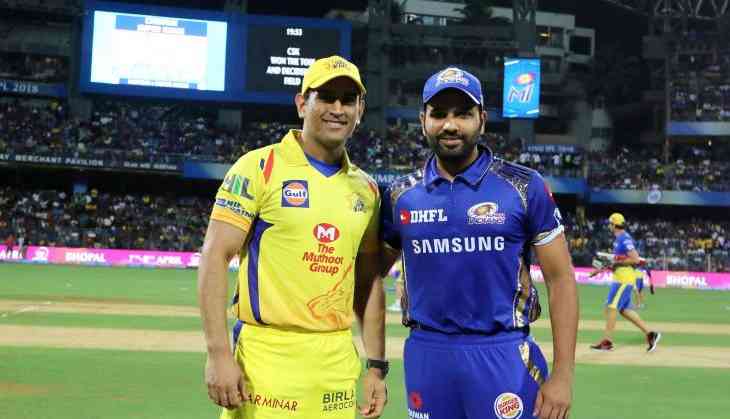 Rohit Sharma is one of the most underrated captain in India. But if records are the only criteria he is the best in the business. Rohit Sharma is a better captain than MS Dhoni in the Indian Premier League.
Rohit Sharma became the most successful captain in IPL history after winning a record fourth title for his team Mumbai Indians. But that is not the only reason why he is better than MS Dhoni.
Rohit has led Mumbai Indians in five IPL finals four of which he won. Rohit met Dhoni four times in the IPL finals and he defeated Dhoni in all four. Three times against Chennai Super Kings and once against Rising Pune Supergiants. Where as Dhoni has led his team eight times in the finals and won only thrice.
Rohit Sharma's decision to bring Lasith Malinga in the final over against Chennai last night also proved his captaincy skills. Malinga went for 20 runs in the 16th over but still Rohit chose his experience over Hardik Pandya. Malinga did not disappoint his captain as he took one wicket to defend 2 runs from 1 ball.
Mumbai Indians defeated Chennai Super Kings in a nail biting final to clinch the trophy. Mumbai Indians defeated 149 runs as Chennai fell short by just 1. Kieron Pollard scored 41 not-out for Mumbai while Shane Watson scored 80 for CSK before getting run-out. Jasprit Bumrah was awarded the man of the match trophy for his amazing bowling figure of 4-14 from 4 overs. Mumbai has now become the most successful team in the IPL.
Also read: Watch: Hardik Pandya plays 'helicopter' shot and makes MS Dhoni angry