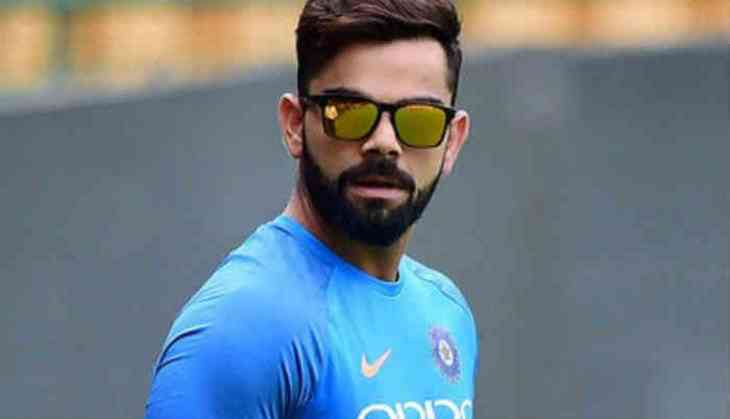 South Africa has produced a plethora of great pacers. From Dale Steyn, Shaun Pollock, Jacques Kallis to Morne Morkel and the most recent sensation Kagiso Rabada. South Africa has been dominant in their pace attack in almost all of their series and it would not have been so had it not been for Rabada. Like most of the famous bowlers, Rabada happens to carry his aggression as well. The recent controversy has been from the on-going series between Australia and South Africa.
In his short and impressive career so far, Rabada has been a darling to all sort of controversies. The most recent one being, the infamous shoulder rub with Australian skipper Steve Smith that unfortunately ended up in Rabada's suspension for next two test matches. ICC has been fairly criticized for being too strict in the case for the Australians are well known for their on-field behaviour. There have been voices defending Rabada and stating the suspension too much where a stern warning would have done.
A regretful Kagiso Rabada addressed the media before he knew he had been banned and recognised he might need to relook at his on-field behaviour: https://t.co/qYlHjWC2eb #SAvAUS #cricket

— Firdose Moonda (@FirdoseM) March 12, 2018
However, there have been coming different reactions from the cricket fraternity over Rabada's suspension. There are some that are rather interesting and worth a look. One of those reactions comes from South African cricketer Paul Harris who seemingly lost control of his words while defending Rabada. In his tweets, He called the suspension of Rabada to be foul, also targeted especially at Proteas players. While He was doing this, He also took a shot on Virat Kohli for no real reason. Obviously, Kohi Fans were up in arms to defend their hero.
If he has to then everyone does. I watched Kohli behave like a clown for three tests here in SA and nothing. Seems to me that @ICC either have an issue with Rabada or with the Proteas in general.

— paul harris (@paulharris12) March 12, 2018
So Kohli scoring loads of runs against SA make him clown ... Please stick to Rabada nd Warner and ICC ... If someone wants to play rugby and hit each other on field it's thr problem. Why bring Kohli in this..chokers mentality

— Saurabh Thapliyal (@saurabhthapliya) March 14, 2018
Poor choice of words. Clown?? You wanted attention and you got it so deal with it. I can imagine the frustration as you know u will lose 3rd test without Rabada but that doesn't mean u vent ur frustration on Kohli. Deal with it.

— Manoj Shetty (@mashetty4) March 15, 2018
While we all will agree that Virat carries his own aggression and it suits him well but calling Kohli a clown has to be condemned and can not in anyway be said to be wise.