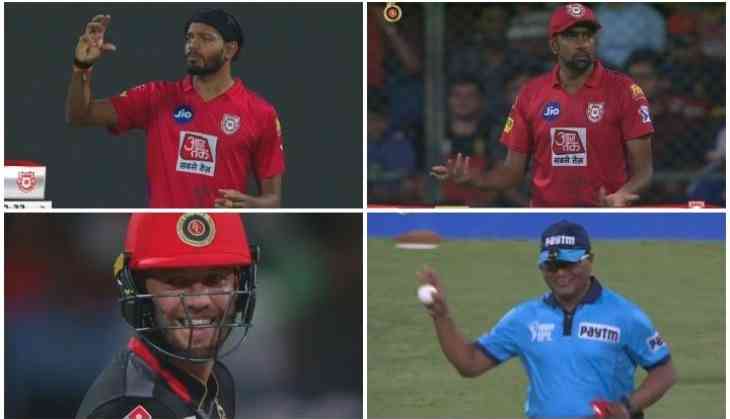 There have been many funny instances in the Indian Premier League this season. But the incident that took place in a match between Royal Challengers Bangalore and Kings XI Punjab is arguably the funniest. The blooper left everyone laughing from umpires to opposition to commentators.
The incident took place at the start of the 15th over in the first innings. Punjab's Ankit Rajpoot came in to bowl his fourth over. But before he could start his spell, the ball disappeared. He along with his captain and umpires started looking for it, the opposition and commentators burst into laughter.
After looking for the ball for more than 5 minutes, umpires decided to bring in a new ball while the commentators decided to check who is the joker who lost the ball. After looking into replay they found out the joker was not an outsider but the straight umpire himself.
Where's the Ball? Ump pocket https://t.co/LiUvHupvm5 via @ipl

— Cricket Junkie (@JunkieCricket) April 25, 2019
The match resumed after a comedy of errors. AB de Villiers of RCB went from 25 to unbeaten 82 runs. Marcus Stoinis from 15 to 46. Royal Challengers Bangalore scored 202 runs from 20 overs. Kings XI Punjab was restricted for 185-7 in 20 overs and lost the match by 17 runs.
AB de Villiers was awarded the man of the match trophy for his 44-ball 82 run knock. For the first time in IPL 2019, RCB jumped up a spot to claim the number seven position. RCB now have eight points to their name as they won three consecutive matches.
Also read: Sachin Tendulkar and VVS Laxman served notices by BCCI over 'conflict of interest'