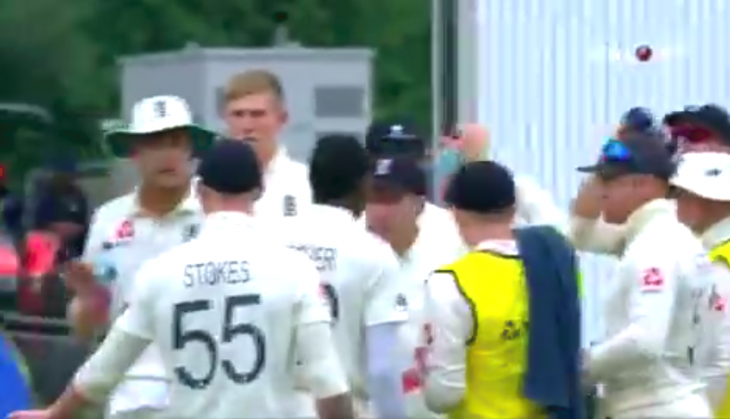 As England slipped behind South Africa in the ongoing Test series in Centurion, the visitors' setback was perceptible when vice captain Ben Stokes went hot under the collar against his teammate Stuart Broad.
What did I miss? pic.twitter.com/0xWqxQv5Gw

— Kourageous ✨✨✨ (@AN_EVILSOUL) December 28, 2019
While the objective behind the squabble is not yet known, it was evident that Stokes was hopping mad at something that Broad said. Soon the latter tried to pursue Stokes but the all-rounder was seen walking away.
Michael Holding and Nasser Hussain who were commentating at the time of the incident were also left shocked, while Hussain didn't mind that at all, holding was left hoping that it will end soon.
"Well that doesn't look like a very friendly conversation, does it? I'm not sure what started it, but hopefully it will end soon," legendary Michael Holding said on commentary.
"England's hot in the weather and not feeling well. I'm pleased that a few words were exchanged to be honest," replied Hussain
"(They've) got a problem with each other, Broad has said something in the huddle that Stokes is not amused with and England's vice-captain picks him up on it. I don't mind that at all," added Hussain.
Later, Broad and Stokes were seen bumping fists. However, the magnitude of the tiff was not lost on anyone due to the reputation of the individuals involved.
Also Read: Sourav Ganguly believes MS Dhoni has already communicated his future plans to Virat Kohli
Also Read: Virat Kohli, Anushka Sharma enjoys off time on snow covered mountain; see pics