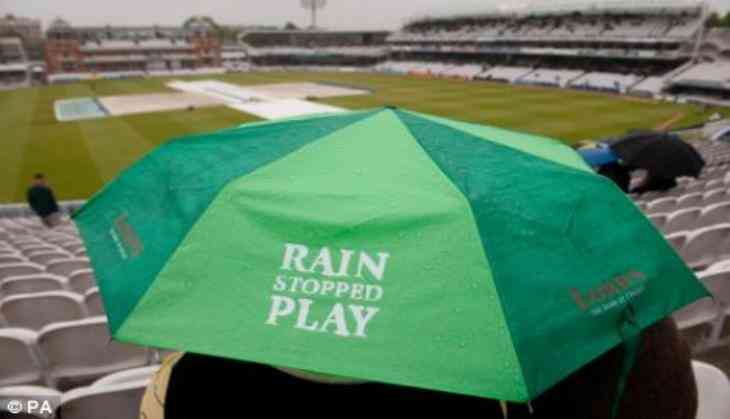 Rain stopped the match between India and Bangladesh warm-up match for some time. This is nothing new in the game of cricket. Sometimes the match is delayed and other times they are abandoned. But do you know that what do the players do when the match is stopped due to rain.
In a video released by the International Cricket Council, former Pakistan cricketer Wasim Akram can be seen talking about the activities in which the players indulge in. Wasim Akram revealed that during the rain the players scramble into different groups.
Some players play cricket with a tennis ball in the dressing room, while others play indoor games and card games.
Wasim Akram said that no player talks about the game when they are sitting in the dressing room due to rain. One member from the team management keeps an eye on the cloud movements, the air direction etcetera and inform the players about the possibilities.
Also read: VIDEO: Rohit Sharma reveals the worst dancer and worst roommate from Indian team