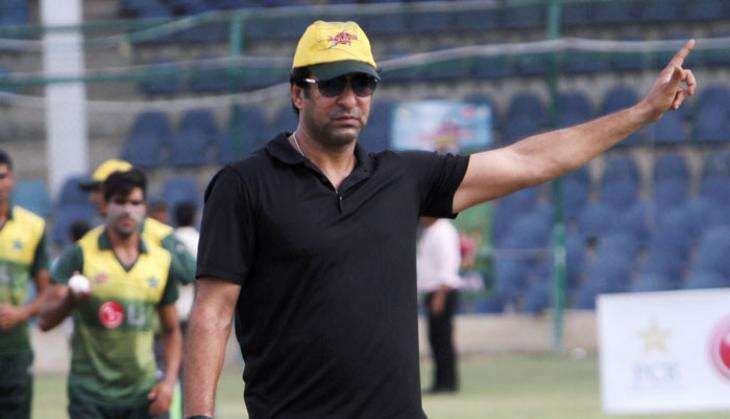 Legendary fast bowler Wasim Akram has admitted he is not worried about the Pakistan's pace attack and it is the team's batting which is a matter of concern ahead of the upcoming Test series against England.
Wasim believes that the team's top-order would struggle against England pacers, who are expected to get plenty of swing in their homeland.
"Any player with a back-foot technique, or who is neither forward nor back, will struggle against these bowlers in these conditions," Wasim was quoted as saying by cricket.com.au.
Meanwhile, Pakistan's pace attack is likely to feature returning Mohammad Amir, alongside left-arm pacer Wahab Riaz and leg spinner Yasir Shah.
The former Pakistan skipper has called on the country's bowlers to focus on their line and length and threaten the English top order, especially Garry Balance who is making a return to the Test arena.
"I would expect Pakistan to pitch the ball up and take it away from him (Ballance), posting three slips and a gully, while keeping open point, mid-off and extra cover to encourage the drive," he said.
"I hope Pakistan have done their homework because the new ball swings a lot more in England, and can reverse more too," Wasim added.
Pakistan will play a four-match Test series and a five-match ODI series against England, starting from July 14 at Lord's.