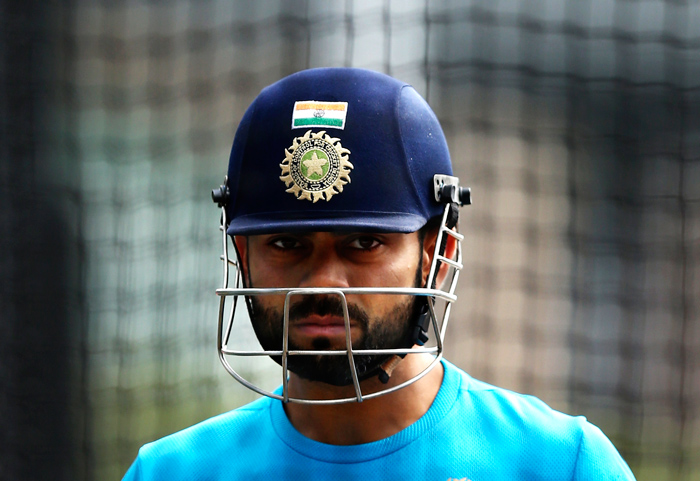 Pune's Maharashtra Cricket Association (MCA) stadium is known for being one of the flattest decks in the country and if the fourth Test match is shifted from Delhi to Pune, the Indian captain Virat Kohli wants the curators to prepare a "result oriented track."
With most of the Ranji Trophy matches witnessing massive scores, including the ongoing tie between Bengal vs Maharashtra match at Pune, which has produced 934 first innings runs (528 by Bengal and 406 by Maharashtra), the bowlers would have very little in store if the current character of the wicket persists.
"Test matches need to have wickets that give you result. So I am sure, people concerned (at the Maharashtra Cricket Association stadium), who will be preparing the wicket from the association, will relate to the fact to keep this format as exciting (as possible). You need to have wicket that gives you result. The basic idea of administrators is that every ground should have an exciting game and a result. That's the main goal of having a Test match," Kohli said.
Kohli said of the washed out second Test that he was quite disappointed. "It was very disappointing. The second and third day's play being called off was very frustrating as we had a very good first day. Toughest part is to set up a Test match and build it from there on. We were on course to do that, to get control and capitalise on it. But as the weather turned out to be such, that we had no control over next four days.
Whether you have momentum or not, it is always annoying for any side to come to ground and have no play. The motive is to play positive cricket. To have a result in day and half was unrealistic but we thought that if we could get the fourth and fifth day, may be we could bat the fourth day and try and put pressure on them on the fifth day. We bowled the No 1 Test side out under 3 sessions on a decent batting track with no demons for sure. Thinking about weather can put you off but guys were in the zone."
-PTI