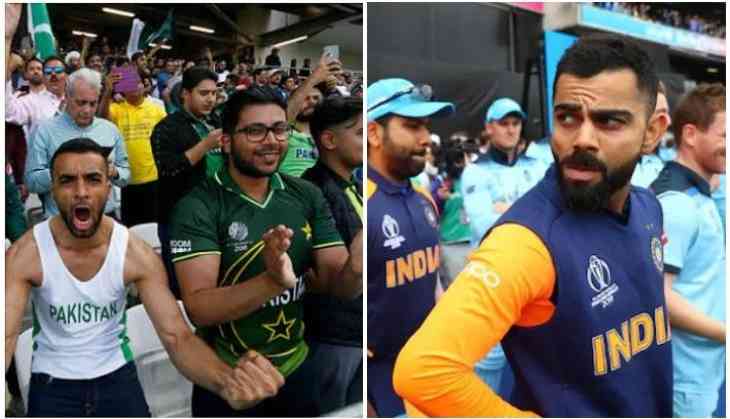 It is probably the first time in the history of cricket that Pakistan fans are supporting team India in the World Cup game today. Pakistan fans are praying for India to win their World Cup clash against England so the men in green can get one more chance to get into the semi-final race.
Indian skipper Virat Kohli is amused by the fact that Pakistan fans are supporting the men in blue in today's World Cup match. Virat Kohli at the toss said, "To be honest I haven't seen what's been happening outside. But I do believe the Pakistani fans will be supporting us, which is a rare thing."
Pakistan would need England to lose one out of the two games they are going to play and also win the one remaining game they will play against Bangladesh. Pakistan is relying on India to win their World Cup match against England.
Former Pakistan bowler Shoaib Akhtar in his Youtube video said, "So I want the whole of Pakistan to back India, on social media and when it comes to public news. Because we need England to be out of this tournament."
England won the toss against India and elected to bat first. The decision didn't backfire as their batsmen put up a mammoth target of 338 runs from 50 overs.
Also read: Virat Kohli surpasses Sachin Tendulkar again to achieve this World Cup milestone