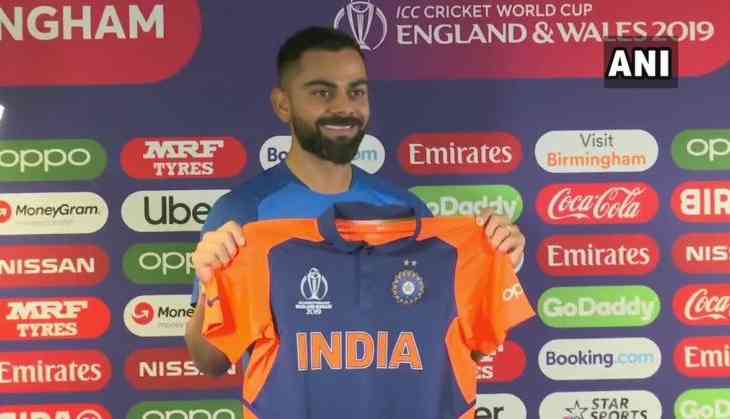 Indian skipper Virat Kohli gave a thumbs up to the new orange jersey but he also said that for one day it's fine but blue is the colour we associate ourselves with. Virat Kohli was asked to rate the jersey on a scale of 1 to 10 and he gave it an eight.
"For one game, it's fine. I don't think permanently we'd be heading in that direction because blue has always been our colour very proud to wear that. For a change and looking at the occasion it's a very smart kit."
👕👌👍 pic.twitter.com/FBOVyIj9cu

— Virat Kohli (@imVkohli) June 29, 2019
Every team in this World Cup was asked by the International Cricket Council (ICC) to pick two kits, one for home and one for away. The apex governing body also said that it will be a norm for future ICC events. England will not have any away kit for this World Cup as the tournament is being held in their home country.
Sri Lanka wore yellow as their away kit while Afghanistan and Bangladesh wore red with shades of blue and green respectively for their away games. South Africa opted out for neon leaving aside their usual green, while Pakistan, Australia, New Zealand and West Indies are yet to reveal their away kit.
It is very unlikely for Australia, New Zealand and West Indies as their shades don't match with any other team.
India will wear the orange jersey in their match against England on June 30 in Birmingham. India is still unbeaten in this World Cup and it will be interesting to see if they will continue their winning streak with their new kit.
Also read: Arjun Tendulkar bowls for Australia team ahead of their clash against New Zealand