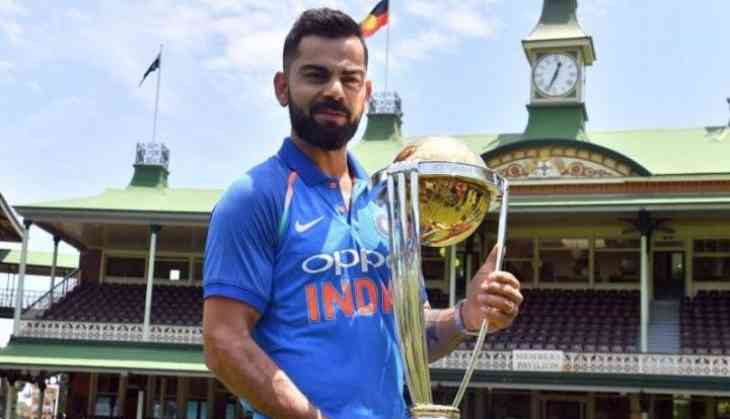 The current Indian cricket team is going as the favorite into the World Cup, but not according to the famous astrologer Greenstone Lobo. According to him, Virat Kohli's year of birth is the main reason that will cost India its World Cup chances.
Lobo predicted 2011 and 2015 World Cup winners perfectly and if his predictions for this year's World Cup are to be believed, India will lose 2019 World Cup. If MS Dhoni was not part of the team, then India had the chances to win the World Cup, he added.
"Team India won't win World Cup this year. Virat Kohli's year of birth should have been 1986 or 1987 and not 1988 to feature in the top list. Yes, we could have won the World Cup if the team had no Dhoni. Dhoni always had the kismet (luck) but now is not his waqt (time)," Asian Age quoted Lobo as saying.
Lobo also pointed out that Ravi Shastri does have a good horoscope but he may never lead a team to the World Cup. Lobo said, "Ravi Shastri does have a good horoscope. He, however, may never lead (coach) a team to a World Cup win, as he has already seen the best. All good for his horoscope, but maybe there isn't anything further left now."
The Board of Control for Cricket in India (BCCI) announced the 15-member squad for the upcoming World Cup that will take place in England and Wales. Virat Kohli will continue as the captain of the team and so will coach Ravi Shastri.
The World Cup 2019 will start from May 30 with host England and South Africa playing the first match. India will also start their campaign against South Africa on June 5. India will play their arch rival Pakistan on June 16 but before that they will meet Australia and New Zealand.
Also read: Krunal Pandya takes an amazing running catch, leaves Jasprit Bumrah and umpires in awe