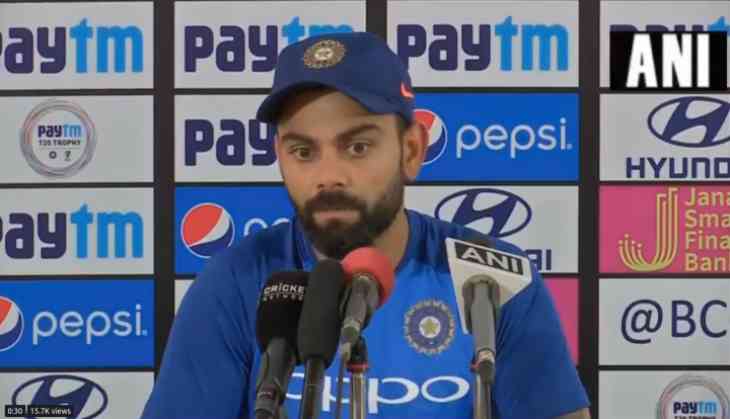 Indian skipper Virat Kohli revealed that Dinesh Karthik's experience and composure to remain calm in pressure situations helped him secure the berth in the World Cup squad. Rishabh Pant is a good batsman but he lacks experience and exposure of playing in big tournaments.
Team India primary choice of wicket-keeper batsman will be MS Dhoni, Karthik will go as a reserve. While speaking to Times of India Kohli said, "He has the experience. If god forbid, something happens to MS (Dhoni), Karthik can be immensely valuable behind the wickets. As a finisher, he's done well."
Dinesh Karthik made his one-day international debut for India in 2004 and has played 91 ODIs, while Rishabh Pant has played just five after making his 50-over debut in October last year.
Team India is facing few hurdles before the start of the tournament as their key spinner Kuldeep Yadav is out of form and their key all-rounder Kedar Jadhav has injured his shoulder during the Indian Premier League.
The 2019 World Cup will start from May 30 in England and Wales. India will start their campaign on June 5 against South Africa. India will play their arch-rival Pakistan on June 16 at Old Trafford in Manchester.
Also read: Arjun Tendulkar's all-round show helps his side win the first match of T20 Mumbai League