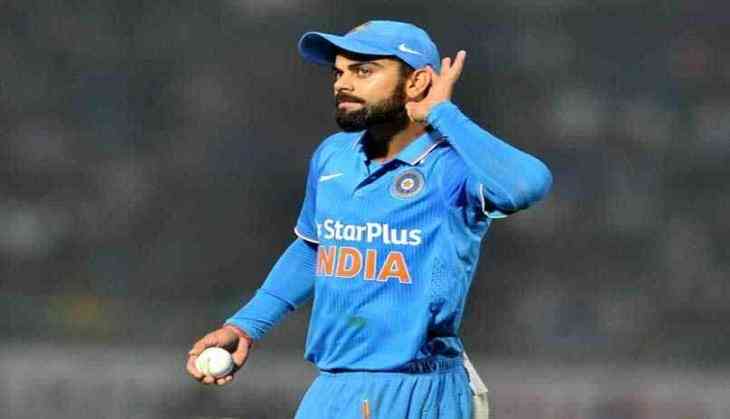 From the moment Indian skipper Virat Kohli made his International debut in cricket, he is known for his on-field aggression. On one side 'run machine' of India draws everyone's eyes due to his excellent performance on the cricket ground, on the other hand, many cricket experts criticize him for being 'vocal' on the field.
Even though Kohli has proven himself as the mature player in the last couple of years of his career, still the 28-year-old cricketer does not hold back himself when someone tries to unsettle his focus from the game.
Even in ongoing India-Australia series, viewers have witnessed Kohli getting indulged in the argument with Aussie players.
However, former English cricketer David Llyod did not found the way Kohli's behaviour onfield amusing and advised the 28-years-old player to tone down it.
"Finally, I've been watching India vs Australia and I've detected that young Mr. Kohli has a lot to say when a wicket falls." "He seems to have a lot to say to the batsmen, I'm not sure I'm agreeing with all that. He likes a bit of camera work and he likes a word with the batsman who has just been dismissed. No, rein your neck in, lad, " Llyod wrote in his column on Skysports.com.
The men in blue have already sealed a comprehensive victory in 5 match ODI series against Australia and now their eyes are set on the whitewash.
The fourth ODI match between India Australia series will take place at M. Chinnaswamy Stadium, Bengaluru on 28th September.