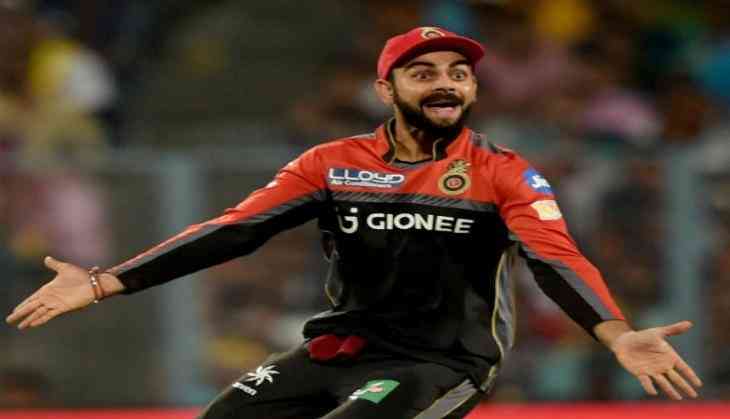 The 'run machine' of India Virat Kohli, who is also popularly known as 'the record breaker' turned 29 today. The Delhi-lad was born on 5 November 1988. Virat is scripting history with his bat every day, and the fans of the cricket are surprised with the way he is making new records every day.
Every single cricket fans know about Virat Kohli's cricket career and his love-life with the Bollywood diva Anushka Sharma. But not many people know about Virat Kohli's personal life. In an interview, while talking about his personal life, the Indian skipper had revealed that his favourite subject in school was history because he always wanted to know about the past.
Now a new story is getting viral on the internet in which it is being said that he was not very good in maths. And once he had gotten just 3 marks out of hundred.
The Indian captain Virat Kohli had broken many records and he is the verge of breaking much more. Virat Kohli has become the sole Indian player to make it in the world's 100 highest paid sportsman in the latest Forbes list. Not only that but Virat Kohli is also ahead of football ace Lionel Messi by 1 million is brand value, in the list revealed by Business magazine Forbes. Virat is placed at the seventh spot in the ESPN's list of world's most famous sportsperson.