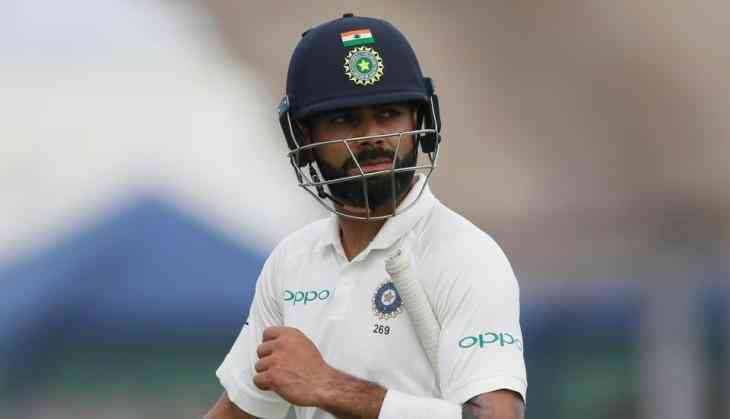 The star batsman of India Virat Kohli is also often called 'record breaker' and 'run machine' of Indian cricket team. With the way the Indian skipper Virat Kohli is going, it seems breaking records and writing history has become the habit of the Indian captain.
Virat Kohli with his performance on the field has proved again and again that he is one of the best cricketers of the current generation. Virat had led the Indian team to become the number 1 in the longest format of the game. Not just that but Virat is also at the number one spot in the International Cricket Council (ICC) ranking of the One Day International and T20 International.
The year 2017 is one of the best calendar years for the Indian skipper. In this year, Virat had broken so many records. In 2017, he became the fastest batsman to score 9000 ODI runs. In the recently concluded three-match Test series Virat has also completed his 5000 Test runs and equaled the records of cricket great Sachin Tendulkar and Ricky Ponting by hitting 6th double centuries of his Test career.
Also Read: Virat Kohli leaves PM Narendra Modi, Sachin Tendulkar behind in this section
Not just on the field, but Virat had also beaten Indian Prime Minister Narendra Modi and Sachin Tendulkar in terms of follower base increasing on the micro-blogging site Twitter. Now Virat has once again managed to create a buzz in the media by becoming most searched sportsperson on Yahoo in 2017 and fifth most searched Indian. The list of most searched Indian on the search engine Yahoo is topped by none other than Indian Prime Minister Narendra Modi.