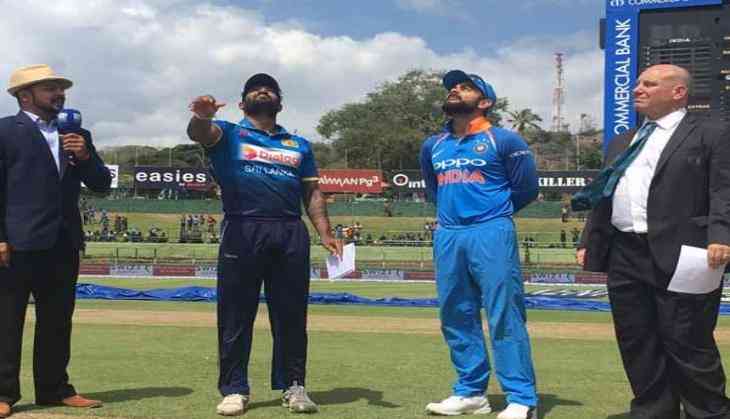 Video: A 'huge blunder' made at the tossing during Sri Lanka vs India T20I
In the history of cricket, the huge blunder was made at the time of toss between India and Sri Lanka during one-off T20 at the R. Premadasa Stadium in Colombo.
It was a time when former Indian cricketer Murali Karthik was bearing the responsibility of toss on field with both team's captains Upul Tharanga and Virat Kohli, and with the Match Referee Andy Pycroft.
The host skipper spun the coin and Indian skipper called heads.
As the coin rolled away, Match Referee utter 'tails, India'.
To which Karthik took over stating that it was heads and asked Virat what he wanted to do.
As the video footage indicates that Pycroft did make an attempt to say something but it was too late at that moment of time.
Virat Kohli-led team India on 6th September managed to beat Sri Lanka by seven wickets.
There's reason why Virat Kohli is said to be a master in modern day cricket when it comes to chasing. It's his temperament and the extraordinary ability to pace his innings during the run chase.
And on Wednesday evening, the 28-year-old once again showcased the immense talent, the extraordinary batting skills and the variety of shots that he has to his credit.
Chasing a total of 171 at the damp Premdasa pitch was not going to be easy, especially after the loss of two early wickets.
Now the question arise, who was resposible for this blunder and will ICC look up in to this 'blunder'.