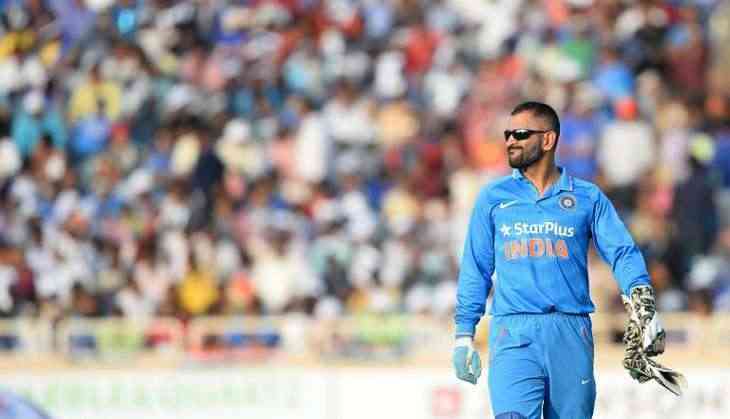 Jharkhand boy Mahendra Singh Dhoni whose achievements on the field are a thing of legend has turned 36 on 7 July.
Though he is not a captain anymore for team India but the love of people towards him is growing day by day.
Team India bagged the top spot in the ICC Test Rankings in December 2009. The men in blue also went on to win the 2011 Cricket World Cup. In 2013 Dhoni became the only Indian captain to win a Champions Trophy.
And his fans have flooded the social media sites with their wishes and love for the player.
Here are some of the Tweets that depicts people's love for their MSD:
May god bless you with long and happy life.
Happy birthday @msdhoni #JaiHind #happybirthdaymsd

— Nitin (@nkkl1992) July 6, 2017
From Ticket Collector To Trophy Collector. MS Dhoni Is An Inspiration.

RT If You Agree He's Best Wk-Batsman-Captain Ever!#HappyBirthdayMSD pic.twitter.com/Qk53KyaPbn

— Sir Ravindra Jadeja (@SirJadeja) July 6, 2017
That's Mahendra Singh Dhoni for you! 😍😇#HappyBirthdayMSD pic.twitter.com/HfbReeLcGa

— MSDhoni FansOfficial (@msdfansofficial) July 6, 2017
Because Dhoni is more than an emotion, 💕
Everytime our Heart beats; it says, "DHONIII...DHONI!"#HappyBirthdayMSD pic.twitter.com/wvlkcbjuS1

— MSDhoni FansOfficial (@msdfansofficial) July 6, 2017
Living Legend 🙏#HappyBirthdayMSD pic.twitter.com/CupbSstait

— DHONIsm ♥ (@DHONIism) July 6, 2017
Being MS DHONI is the toughest job in the world #HappyBirthdayMsd pic.twitter.com/bI02m1diY6

— TEAM MS DHONI (@imDhoni_fc) July 6, 2017
Dhoni finishes off in style , a magnficent strike into the crowd! India lift the world cup after 28 years... 👏🙏#HappyBirthdayMSD pic.twitter.com/UIQ0bglHIb

— MNIK (@roopsrkian) July 6, 2017