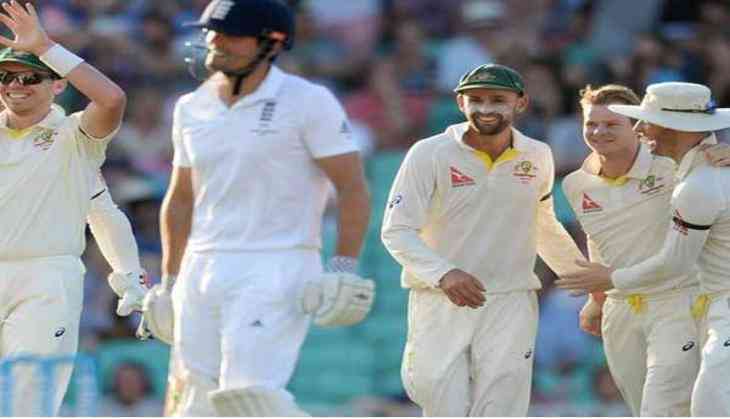 Former Australian pacer Damien Fleming predicts that this summer's Ashes series could turn out to be "Bodyline 2" if the pace quartet of Steve Smith's side fire against England's top order, which according to him is fragile.
England batsmen were found at sixes and seven against the South African quicks at Trent Bridge and Fleming believes the sight of England's top order being unsettled by pace and bounce in Nottingham only added weight to the case of Australia unleashing a four-man pace attack this summer.
"If the Poms are getting bounced out in their home conditions against that South African attack, our boys ... have two or three yards (of pace) on the South Africans," cricket.com.au quoted Fleming as saying.
"And they're going to get a lot more bounce out here. This could be Bodyline 2. I know there's fielding restrictions so we can't go full Bodyline from 1932-33."
"But I'd say Darren Lehmann would have been looking at those highlights from (Trent Bridge) and the plan would be 'don't be pitching too many balls up to the English top order'," he added.
More than 80 years ago, the Bodyline series was an infamous edition of the Ashes series in Australian when England pacers Harold Larwood and Bill Voce secured a series win for the tourists with a sustained attack of short-pitched bowling to a strong leg-side field, which ultimately led to a change in the laws of the game.
The top order of England for the first Test at The Gabba is far from settled with skipper Joe Root and Alastair Cook only looking confirmed for their spots in the top four.
After the remaining two Tests against South Africa, England will face West Indies for the three-Test series before they finalise their squad for the Ashes. On the other hand, Australia's only Test series between now and the opening Test of the Ashes 2017 will come in Bangladesh in August and September.
-ANI