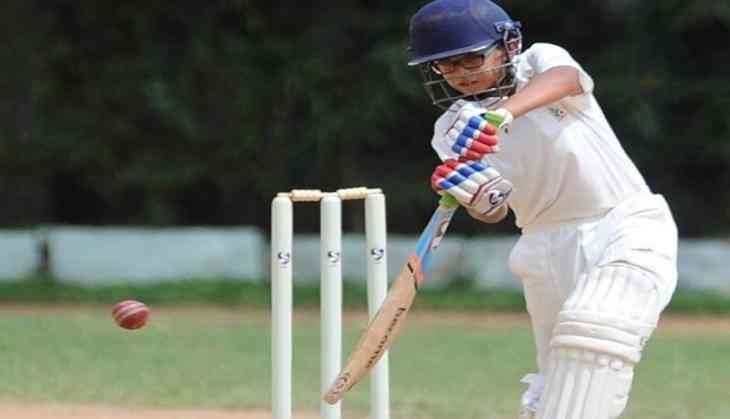 'The Wall' Rahul Dravid's son
The son of former Indian cricketer Rahul Dravid, famously known as 'The Wall', is also following his father's footsteps. According to the TOI report, in the Under-14 BTR Cup of Karnataka State Cricket Association (KSCA), Samit scored a glorious hundred against Vivekananda School from Mallya Aditi International School team, giving his team a huge victory by 412 runs. Samit scored 150 runs.
Although it was not the highest score of this match, because it was in the name of former Indian spinner Sunil Joshi's son Aryan Joshi. He played 154 runs and teamed up with Samit to score 500/5 of the team.
This is not the first time that Samit has grabbed headlines. He has been consistently making runs in Under-14 and two years back he represented the Bangalore United Cricket Club (BUCC), in which his father Rahul has been the President. In the Tiger Cup tournament, Samit scored 125 runs against Frank Anthony Public School with the help of 12 boundaries. In September 2015, Samit was named the Best Batsman in the Under-12 Gopalan Cricket Challenge.
After that, he had scored three match winning centuries for his school Mallya Aditi with scores of 77 not out, 93 and 77. For many years Rahul Dravid and Sunil Joshi had played for Karnataka cricket together. Even the two have played in the Indian team. Rahul Dravid is currently coaching the Under-19 team in New Zealand for the World Cup whereas Joshi is a spin consultant of the Bangladesh team.