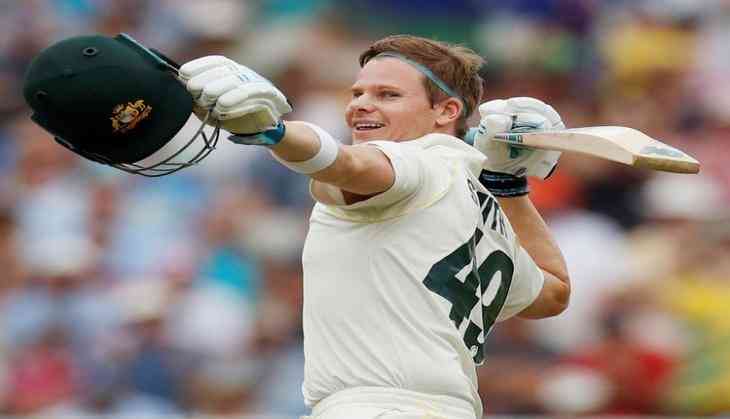 Former Australia skipper Steve Smith made a dream comeback in Test cricket after facing a year of ban from international cricket. Steve Smith became the highest run-scorer in a Test series of 21st century. Steve Smith scored 774 runs in the recently concluded Ashes series in England.
In the Ashes series, Smith went past his own record of scoring 769 runs against India in the 2014-15 season. Smith broke the record when he scored 23 runs in the second innings of the fifth Test. Smith helped Australia win the Ashes in England for the first time since 2001.
Smith recently reclaimed the position of No.1 Test batsman from Indian skipper Virat Kohli. Smith in the series scored 144, 142, 92, 211, 82, 80 and 23. The 30-year old batsman did not play three innings after he was hit by a Jofra Archer bouncer in the second Test.
Smith made a comeback after facing one year ban from international cricket. Smith was banned in March 2018 after he pleaded guilty for tampering with the ball along with teammates David Warner and Cameron Bancroft. Smith scored 379 runs in World Cup 2019, the tournament was an ODI comeback for the cricketer.
Also read: Ravi Shastri warns Rishabh Pants urges him to improve his shot selection