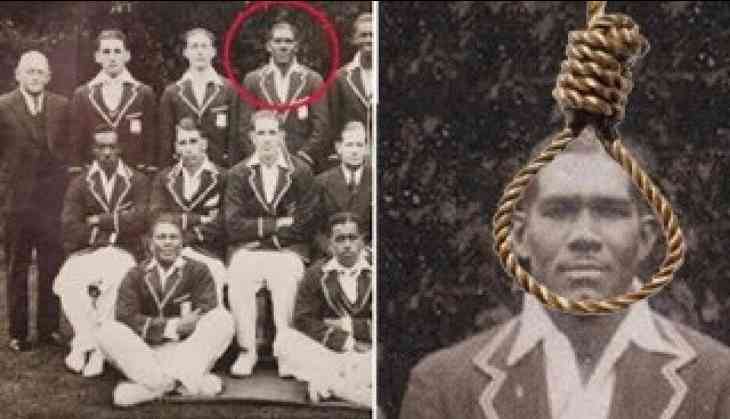 Leslie George Hylton was a Jamaican cricketer who played in six Test matches for West Indies between 1935 and 1939. In May 1955 he was hanged for the murder of his wife, whom he had shod in jealous rage in 1954.
Born in a poor family, Leslie Hylton became a regular member of the Jamaican cricket side from 1927. Although overlooked on several occasions for the full West Indies team, he was finally selected in 1935, to face the visiting English touring team. He performed well and helped to secure a West Indies victory in the four-match Test series. He was chosen again in 1939, for a three-Test tour of England, but was out of form and lost his place in the Test side. On his return home he retired from first-class cricket.
In 1942 Hylton married Lurline Rose, the daughter of a police inspector. A son was born in 1947. In the early 1950s, Lurline Hylton's ambitions to be a dress designer led to long absences in New York fashion schools. There, she met up with Roy Francis, a reputed philanderer, and the two began an affair. When Hylton learned of this he confronted her, and after initial denials she confessed. Hylton then shot her seven times. His defence of provocation was rejected by the court, which found him guilty and sentenced him to death.
Hylton has been generally overlooked in cricket histories. The 1956 Wisden included an obituary that contained the date but not the manner or circumstances of his death. Many years later an addendum briefly gave the details. Later writers have considered the case more sympathetically, and have linked Hylton's treatment to his background of deprivation and to judicial intransigence.
As of 2018, capital punishment remains legal in Jamaica. However, it has not been carried out since 1988, when a moratorium suspended its operation for 20 years. When the moratorium expired the Jamaican parliament voted to retain the death penalty, but it has remained unused.