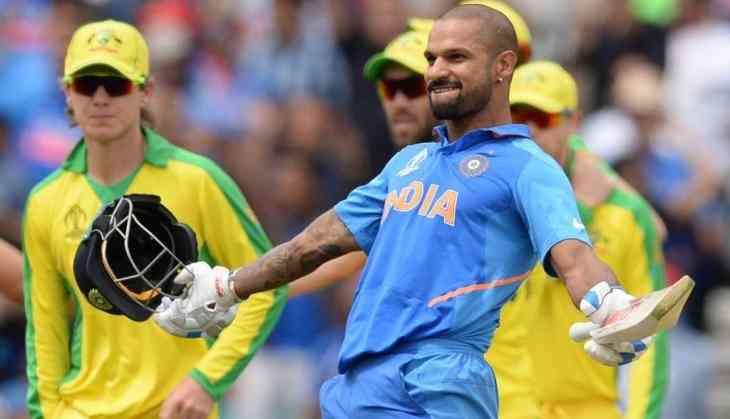 This is big shocking news for Indian cricket fans, as the star player of the last match against Australia, Shikhar Dhawan has been ruled out of the World Cup for the next three weeks. Shikhar was injured during the match against Australia when he sustained a thumb fracture.
Despite the injury sustained during the match, Shikhar played a crucial inning for team India and helped it seize a memorable win against Australia.
The media reports suggest that since Shikhar Dhawan has been ruled out of the game for a couple of months, now team India management will be looking for an option to open for India.
Bummed about #ShikharDhawan's exclusion for 3 weeks...the upcoming games won't be the same without him. Wishing him a speedy, solid recovery and praying he's back with a bang super soon !! #TeamIndia

— Nimrat Kaur (@NimratOfficial) June 11, 2019
The cricketer was doing good for team India and he started really well with Rohit Sharma, the other opener. The player also made a century when the team needed it the most. He was not doing well till the Australia match and as he reached to his favourite ground The Oval, he hit the needful century. Now the big question for the team India is who will open with Rohit Sharma after Shikhar Dhawan is injured.
If we look out the previous past then KL Rahul or the skipper Virat Kohli himself can come to open for the batting. Even though, the team India will be finding a replacement for the player. If we believe the speculations then young talent like Rishabh Pant and Shreyas Iyer may replace Dhawan in the World Cup squad.
Also Read - South Africa skipper Faf Du Plessis reveals why AB De Villiers failed to be a part of World Cup squad