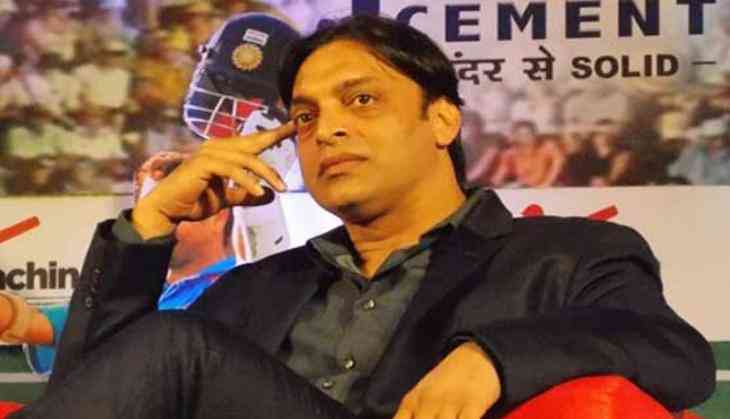 Pakistan cricket was perturbed when their top players were caught in a match fixing scandal in 2010. They were awarded with lengthy bans from the ICC anti-corruption unit and that incident had stunned the cricketing world.
The scandal took place in 2010 when Pakistan was playing 4th Test against England at Lord's, when Salman Butt, Mohammad Amir and Mohammad Asif were declared guilty. Now, the Pakistani pacer, Shoaib Akhtar has shed some light on how he felt being the part of that team.
The former pacer stated that it was an unlike sentiment and had lost his trust in his teammates. It was him competing against 22 players in the game as anyone could be a mmatch fixer. He also recollected an occurrence when Mohammad Asif told him in which matches they had done match fixing and how they executed it successfully.
"I was always of the belief that I can never cheat Pakistan, no match-fixing. I was surrounded by match-fixers. I was playing against 22 people (precisely 21) — 11 theirs and 10 ours. Who knows who was the match-fixer. There was so much match-fixing. (Mohammad) Asif told me which all matches they had fixed and how they did it," Shoaib Akhtar said in the talk show Rewind with Sameena.
Shoaib Akhtar also stated that he was badly affected when he came to know about Amir and Asif's involvement in the fixing. "I tried to make Amir and Asif understand. What a waste of talent. When I heard about this, I was so upset that I punched the wall. Pakistan's two top bowlers, smart, intelligent and the two perfect fast bowlers were wasted. They sold themselves for a little money," he added.
AlsoRead: England woman cricketer Danielle Wyatt pokes fun at Jasprit Bumrah's mirror selfie