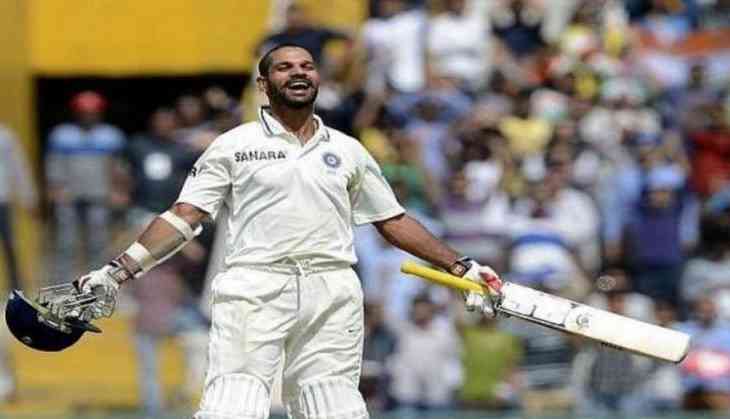 Indian opener Shikhar Dhawan have a record of scoring fastest-ever Test century on debut. Dhawan achieved this feat against Australia in Mohali when he scored 104 runs off 85 balls. Dhawan was the 13th Indian cricketer to slam a century on debut and in total 15 batsman have this record.
The 33-year-old batsman scored his hundred in just one session hitting 21 boundaries reaching his half-centuries in just 51 balls. Dhawan never hit the ball in air as he found gaps to hit fours on both sides
Another Indian opener Rohit Sharma too slammed a century against West Indies on his debut. Prithvi Shaw is the latest batsman inducted in the list when he scored 134 runs against West Indies on October 4 this year in Rajkot.
Here is the list of the other Indian batsman who scored a century on their debut. (*Shikhar Dhawan and Prithvi Shaw is the only opener among the list)
Lala Amarnath – 1933 - 118
Deepak Shodhan – 1952 - 110
AG Kripal Singh – 1955 - 100*
Abbas Ali Baig – 1959 - 112
Hanumant Singh – 1964 - 105
Gundappa Viswanath – 1969 - 137
Surinder Amarnath – 1976 - 124
Mohammad Azharuddin – 1984 - 110
Pravin Amre – 1992 - 103
Sourav Ganguly – 1996 - 131
Virendra Sehwag – 2001 - 105
Suresh Raina – 2010 - 120
Shikhar Dhawan – 2013 - 104*
Rohit Sharma – 2013 - 177
Prithvi Shaw – 2018 - 134