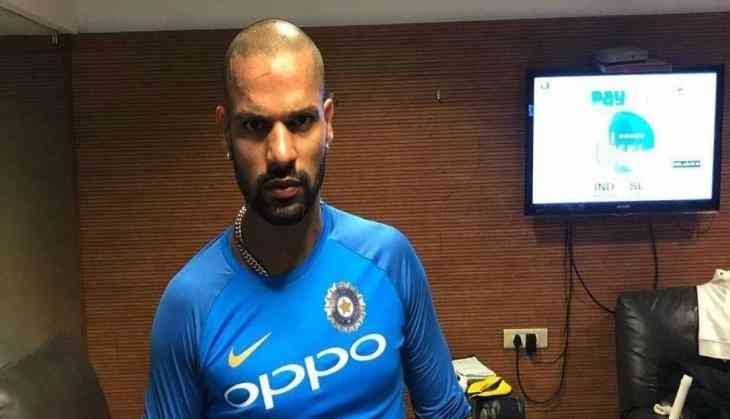 Afridi has recently said that the freedom of the common people living in India occupied Kashmir has been snatched from them and they have been subjected to the oppressing army rule. He also expressed surprise over the inability of the international forums like United Nations to control the killings and atrocities being exercised over the citizens of the region inviting a backlash from the Indian Cricket Fraternity.
The latest reply to Shahid Afridi came from the Gabbar of Indian cricket.The 31-year-old wrote, "First focus on improving the conditions of your country before talking about India. What we are doing is good for our country and we know what to do in future as well. Do not use too much brains."
Pehle khudke desh ki haalat sudharo. Apni soch apne paas rakho. Apne desh ka joh hum kar rahe hai woh acha hi hai aur aage jo karna hai woh humein ache se pata hai. Zyaada dimaag mat lagao @SAfridiOfficial

— Shikhar Dhawan (@SDhawan25) April 5, 2018
Earlier, Indian skipper Virat Kohli too responded to Afridi's comments.
"As an Indian, you want to express what is best for your nation & my interests are always for the benefit of our nation. If anything opposes it, I would never support it for sure".
Afridi had also said that the people of Kashmir should be asked as to where do they want to go? Do they want to be liberated from both the nations? Do they want a separate nation of their own? He said that, both the nations need course-correction. Afridi said that he is against terrorism and atrocities of any kind, anywhere. Making his point clear, he said wherever there will be exploitation, He will oppose it.
To which the master-blaster has said that we don't need outsiders to solve our problems. Suresh Raina, who has Kashmir as his ancestral home, also came out and condemned Afridi's comment. Suresh Raina also underlined the terrorism being perpetrated through the proxy wars with the help of state-sponsored terrorists.