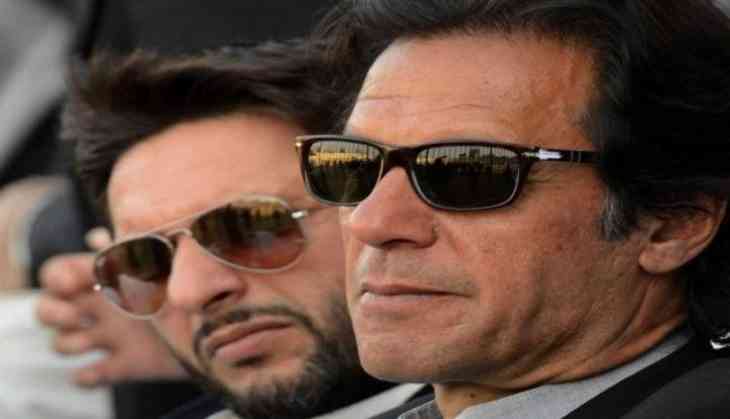 Former Pakistan captain, Shahid Afridi reacted to the statements made by Pakistan Prime Minister Imran Khan after Pulwama terror attack. Afridi said that India is blaming Pakistan without any proof and backed Imran Khan's statement.
A Pakistani journalist quoted Shahid Afridi as saying, "Without any proof they are putting all the blame onto Pakistan straight away. PM Imran Khan has once again spoken on this matter in a positive & clear way to explain that Pakistan wants to have good relations with not only India, but also Afghanistan, Iran & China."
Pakistan have denied any involvement in Pulwama attack and the Pakistani Prime Minister Imran Khan in a press statement said, "Pakistan will retaliate if India attacks."
A Central Reserve Police Force (CRPF) convoy of 78 vehicles carrying 2,547 soldiers was attacked by a car bomb in Jammu and Kashmir's Pulwama district on February 14. More than 40 CRPF jawans were killed and many others were injured. This is termed as the worst attack on Indian soldiers since 1989 insurgency started in the valley.
Union Home Minister Rajnath Singh has said that a strong-reply will be given to the Pakistan based terror outfit 'Jaish-e-Mohammed. Pakistan has said that Indian government and media are linking the attacks to the country without any investigation.
Prime Minister Narendra Modi said that the sacrifices of our Jawans won't go in vain and have given free hand to security forces, no one will be spared. India have already ended the most favored nation status for Pakistan. India might also hold the process of talks between India and Pakistan over Kartarpur corridor.