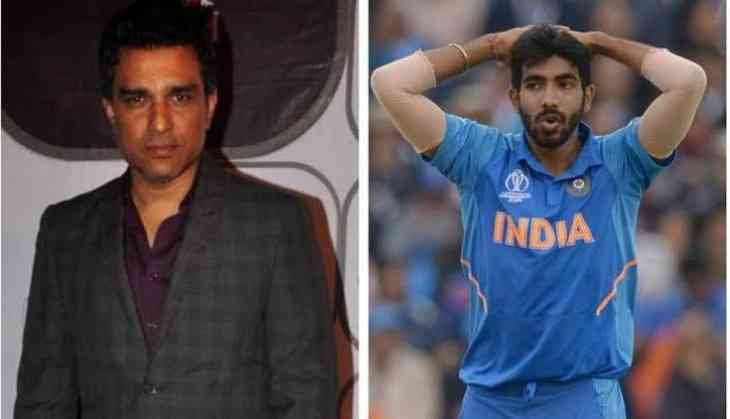 Former Indian cricketer turned commentator Sanjay Manjrekar took to his official twitter handle to comment on Jasprit Bumrah's super over in the third T20I between India and New Zealand on Wednesday.
Bumrah, who is regarded as one of the best bowler in the death with his variations and piercing yorkers, turned out to be unsuccessful bowling the super over as New Zealand skipper Kane Williamson and Martin Guptill hit him all around the ground, scoring 17 runs of his six deliveries.
Also Read: Watch: Virat Kohli kicks off another fitness challenge for netizens; can you do it
"Watched that super over from Bumrah. He is such a fabulous bowler but he could use the crease a little more to create different delivery angles," Manjrekar tweeted on Thursday.
Twitter users without any ado pounced on the former cricketer, peppering him with memes and savage remarks as they came to the defence of the pacer.
"Stop it, you were an average player," one user tweeted.
"Sanjay Manjjrekar of 2019 is back at 2020. Why Sanjay? I think getting mass abuse is your passion," tweeted another.
However, the men in blue managed to win the match in the super over to seal their first ever T20I series win in New Zealand.
Also Read: Rohit Sharma lauds New Zealand U-19 team's encouraging gesture during World Cup quarter-final clash against WI