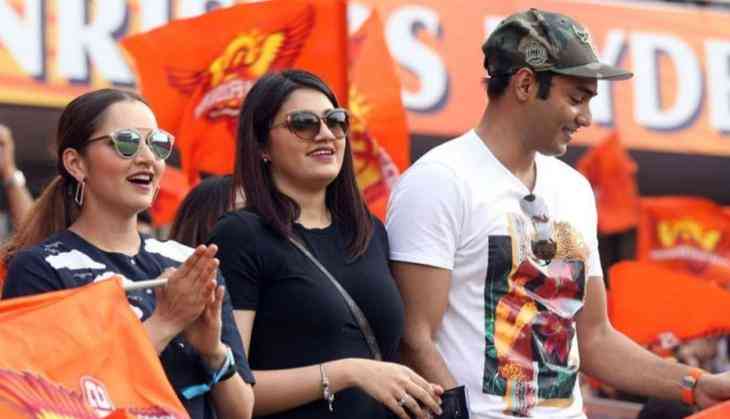 Sania Mirza's sister Anam Mirza is allegedly dating former India captain Mohammed Azharuddin's son Mohammed Asaduddin. Anam Mirza was married to Akbar Rasheed but sadly after two years of wedding vows the couple filed for a divorce.
The alleged couple were spotted along with ace Tennis star Sania Mirza in an Indian Premier League match between Sunrisers Hyderabad and Kolkata Knight Riders. The trio were seen having fun with each other during their outing at Rajiv Gandhi International Stadium in Hyderabad.
Sania Mirza recently posted a picture with Asad and the caption read, "Family." The soon to be jija ji was looking beautiful in front of a sparkling background.
Asad and Anam
It is said that the family of Sania Mirza shares a really good bond with Mohammed Azharuddin's son Asaduddin. Asad has been attending Mirza's personal family gatherings and both Sania and Anam have been sharing photos of the same.
Anam is 28-years old and tried her luck in shooting but couldn't succeed so she took over her sister's brand and became fashion designer. While Asad is 27-year old and played cricket like his father but he couldn't make enough name like Azharuddin. He is a lawyer now.
Mohammed Azharuddin has also been caught in numerous affair. His most controversial being with Jwala Gutta, which both of them denied. Azharuddin was also famously known for his affair and marriage with Sangeeta Bijlani, an Indian film actress.
Also read: MS Dhoni-led CSK lost by 1 run because of this major umpiring error; IPL under scrutiny