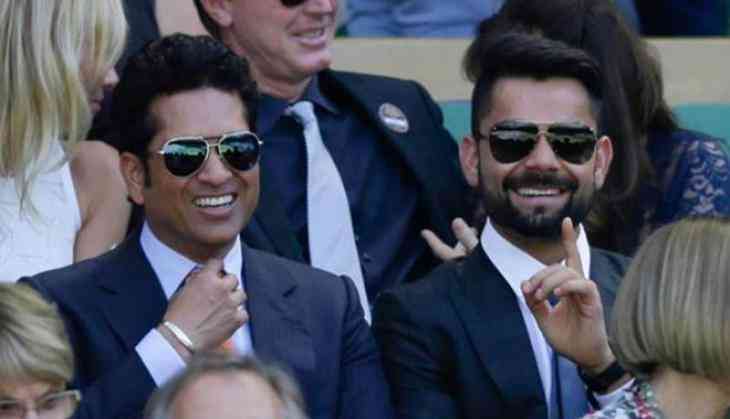 Indian skipper Virat Kohli has taken over from Sachin Tendulkar to become the world's best batsman and he is piling runs like a machine. Kohli is now synonymous with breaking records and he does that like eating breakfast. Former Indian cricketer Virender Sehwag during a recent event in Delhi has said that there is one record of the Little Master that no one can break, not even Kohli.
Virat Kohli is all set to break Tendulkar's ODI record of most number of centuries and if he keeps going at the same rate he might end his career with most runs in both Tests and ODIs. But Sehwag believes that there is one record of Tendulkar that no one can break.
"The one record no one can break is his (Sachin) 200 Test matches record. I don't think anyone can break his record of playing 200 Test matches. I don't think anybody can play more than 200 Test matches," Sehwag was quoted as saying by the Times of India.
The Indian team will play their first of the two-match Test series against West Indies today at Sir Vivian Richards Stadium, Antigua. Indian captain Virat Kohli could equal Australian legend Ricky Ponting's record if he scores a century. Virat has 18 Test centuries as captain, which is the third-highest after Graeme Smith's 25 and Ricky Ponting's 19.
Also read: Indian cricketer takes a jibe at MS Dhoni, says team India isn't anyone's property