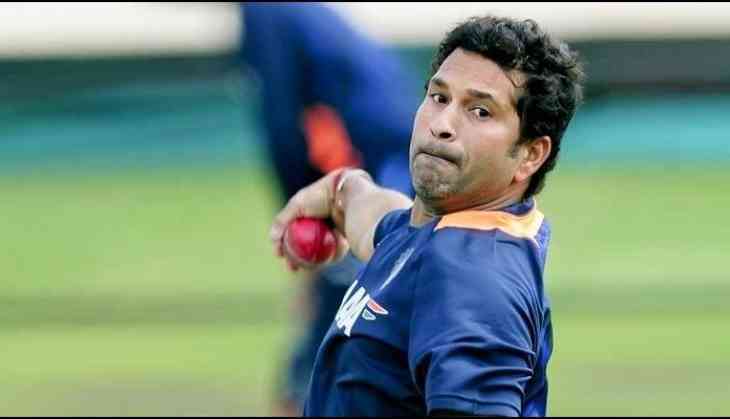 God of cricket Sachin Tendulkar was a batsman who inspired a lot of young cricketers, who wanted to make it big someday. The Master Blaster is one of the most celebrated cricketer of all time and there are enough reasons to back that.
Sachin holds a number of records, which includes most centuries and runs in both Test and ODIs. His batting record is so good that people forget that Tendulkar was a good bowler too.
Sachin Tendulkar took 200 international wickets in his career, which includes 155 in ODIs and 44 wickets in Test.
Here are some of the bowling records held by Sachin Tendulkar.
#1 Youngest Indian to take an ODI wicket:
Sachin Tendulkar made his international debut at the age of 16. he had to wait for some time to claim his first international wicket, his wait was finally over on 5th December 1990, when he dismissed Roshan Mahanama of Sri Lanka.
The ball edged off Mahanama bat and was caught behind by Kiran More. In process, Sachin becam the youngest Indian cricketer to pick an international wicket. Tendulkar, who was 17 years and 224 days old surpassed former India spinner Maninder Singh.
#2 Only bowler to defend six or fewer runs twice in the last over in ODIs:
Sachin Tendulkar is the only bowler to have defended less than six runs in the last over more than once. In 1993, Sachin Tendulkar defended six runs of the last over against South Africa as he allowed only three runs to lead India to victory.
In 1997 he repeated the same accomplishment by taking the last wicket with the first ball of his over versus Australia.
#3 Most wickets by an Indian spinner in a single edition of Asia Cup:
Sachin Tendulkar scalped 12 wickets in just six games at an average of 12.25. Sachin claimed at least one wicket in each of the five innings where he got the chance to bowl. In the process he broke the milestone of most wickets claimed by an Indian spinner in a single edition of the Asia Cup.
Sachin Tendulkar is at second place in the list of most wickets taken by an Indian in the Asia Cup, behind Irfan Pathan, who tops the list with 14 wickets.