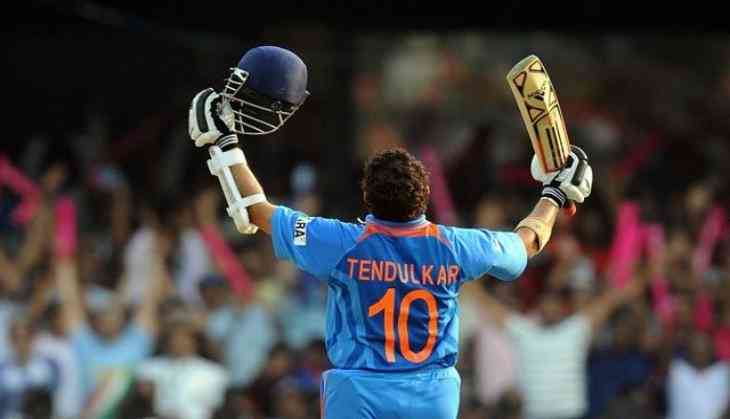 The batting legend of cricket Sachin Ramesh Tendulkar is also often referred as the 'god of the cricket'. Because of the achievement that he had achieved in his 24-year-old international cricket. Sachin was the first batsman to hit a double century in the One Day International. He is the only batsman in the history of cricket who have scored the century of centuries in the international cricket.
The legendary cricketer of India on Thursday launched his mobile game "Sachin Saga Cricket Champions" in Bengaluru. After launching the game, the former skipper of India talks about his '100 important innings' and the inning is not restricted to just international cricket. But from his cricketing career be it Ranji, domestic any league or international cricket.
As per reports given in the International Business times, Sachin said by 100 important innings of his career, he was just not talking about hundred.
"There could be important 60 runs scored in a match. Those 60 runs are priceless. Eventually I had to assess which match was important. It was like, my first Ranji Trophy game was most important game at that stage. Because there were still question marks over my selection for Mumbai, whether a 15-year-old would go out and be able to play or not. If he doesn't perform that should not destroy his confidence. It should not shatter him. Those kind of things were going on. Then I go out and socred a hundred." Sachin added.
Also Read: India vs Sri Lanka: Here are the top 5 Catch points from the Test series
"It sorted out for me and for the rest of the guys. The remaining part of the season also I had lot of runs. Basically we have taken those kind of matches. It is not that everytime you go out you have to score a hundred. It could be important 65 runs. We have chosen those kind of games. And again you have to score same number of runs as I did in that particular game. It is a challenge," he further said.
Also Read: Here is a list of 17 records shattered by Indian skipper Virat Kohli in 2017