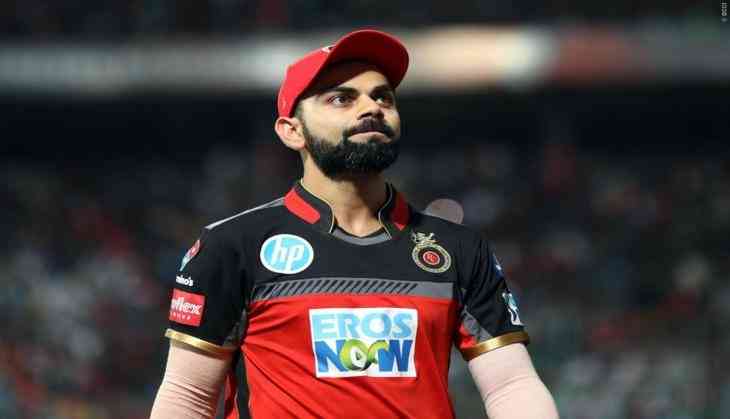 Rahane won the toss and invited Virat's batsmen to bat first. The decision was a surprising one as it has been a rare incident this season in the IPL. Rahul Tripathi and Jofra Archer came to open for the Rajasthan Royals and Rahul took the opportunity well and went on to hit 80 runs off just 58 balls, he hit 5 fours and 3 sixes in the process. Whereas Jofra Archer could not open his innings and went down at zero after 4 balls.
Sanju Samson could not perform either and gave away his wicket at the very first ball, whereas, Ajinkya Rahane hit fine 33 runs off 31 balls and added his part to the team's scoreboard. Klassen added 32 runs off 21 balls as well and helped to take Rajasthan's scoreboard to a challenging score of 164.
Virat Kohli and Parthiv Patel came down to open for RCB. Virat started slow and went on to play 9 balls but got out for a paltry score of 4 runs. Whereas, Parthiv Patel did not disappoint the team and scored 33 runs off 21 balls. De Villiers was the only man from the team who performed up to his name and scored 53 runs at the end of 35 balls. There came a flurry of players who went back to the pavilion without dropping a drop of sweat. RCB looked helpless thereafter and just could not face the fury of spin, Rajasthan came up with. Rajasthan Won, Virat lost.
Also Read: 8 dead, over 45 injured in the blast in the cricket stadium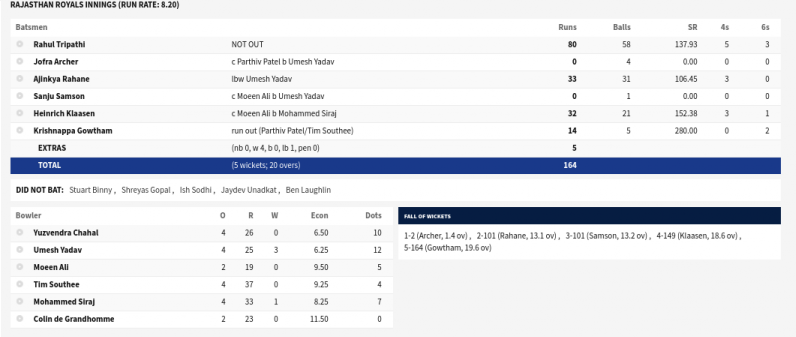 RR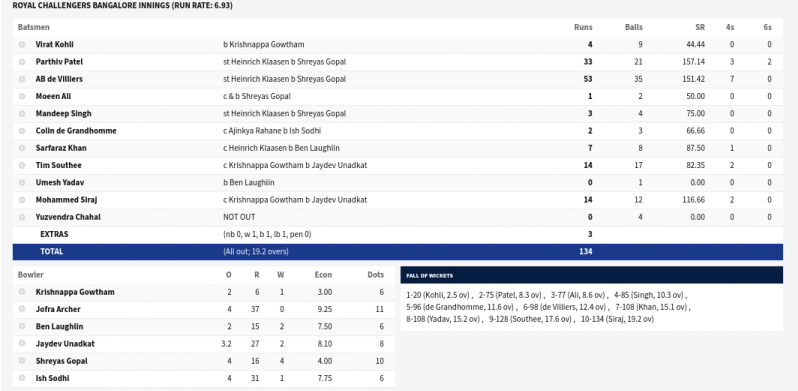 RCB