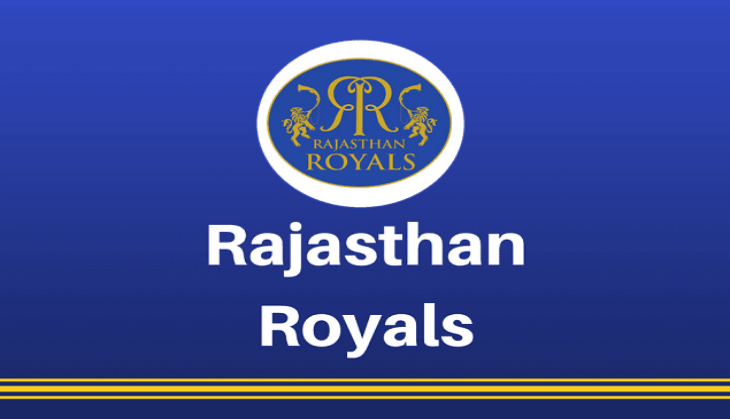 Rajasthan Royals (Twitter)
Rajasthan came in the IPL 2018 with the biggest purse of 67.5 crores. Rajasthan spent Rs 65.85 crores. Ben Stokes was bought for a whopping amount of Rs 12.5 crore who ended up being the costliest player of the League.
Rajasthan also broke the bank for the young speedster Jaydev Unadkat and acquired him for Rs 11.50 crore making him the second costliest player of the tournament. Interestingly, Both of the two most expensive players of the IPL are part of Rajasthan Royals.

Here is the IPL 2018 Schedule for Rajasthan Royals:

Monday 9th April 2018
Match 4, 20:00 IST (14:30 GMT), Rajiv Gandhi Intl. Cricket Stadium, Hyderabad-Sunrisers Hyderabad v Rajasthan Royals

Wednesday 11th April 2018
Match 6, 20:00 IST (14:30 GMT), Sawai Mansingh Stadium, Jaipur- Rajasthan Royals v Delhi Daredevils

Sunday 15th April 2018
Match 11, 16:00 IST (10:30 GMT), M. Chinnaswamy Stadium, Bengaluru- Royal Challengers Bangalore v Rajasthan Royals

Wednesday 18th April 2018
Match 15, 20:00 IST (14:30 GMT), Sawai Mansingh Stadium, Jaipur- Rajasthan Royals v Kolkata Knight Riders

Friday 20th April 2018
Match 17, 20:00 IST (14:30 GMT), M. A. Chidambaram Stadium, Chennai- Chennai Super Kings v Rajasthan Royals

Sunday 22nd April 2018
Match 21, 20:00 IST (14:30 GMT), Sawai Mansingh Stadium, Jaipur- Rajasthan Royals v Mumbai Indians

Sunday 29th April 2018
Match 28, 16:00 IST (10:30 GMT), Sawai Mansingh Stadium, Jaipur- Rajasthan Royals v Sunrisers Hyderabad

Wednesday 2nd May 2018
Match 32, 20:00 IST (14:30 GMT), Feroz Shah Kotla Ground, Delhi- Delhi Daredevils v Rajasthan Royals

Sunday 6th May 2018
Match 38, 20:00 IST (14:30 GMT), IS Bindra Stadium, Mohali- Kings XI Punjab v Rajasthan Royals

Tuesday 8th May 2018
Match 40, 20:00 IST (14:30 GMT), Sawai Mansingh Stadium, Jaipur- Rajasthan Royals v Kings XI Punjab

Friday 11th May 2018
Match 43, 20:00 IST (14:30 GMT), Sawai Mansingh Stadium, Jaipur- Rajasthan Royals v Chennai Super Kings