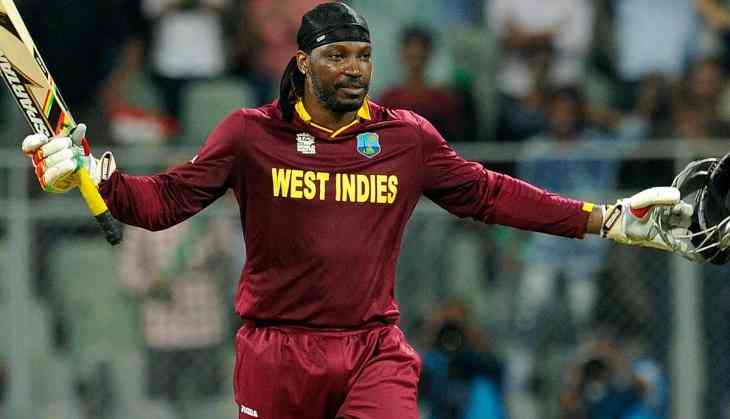 West Indies 'power hitter' Chris Gayle recently broke the record of smashing most sixes in a bilateral one-day international series. The 39-year old cricketer achieved this feat in a recently concluded ODI series against England.
After announcing his retirement, Chris Gayle scored 424 runs in four ODIs, which included two half-centuries and two centuries. It was Gayle's last ODI series on West Indies soil and he did not leave any stone unturned to give his fans some awesome memories to cherish with.
Chris Gayle smashed 39 maximums in four ODI, 2 sixes more than the entire England team. England on the other hand hit 37 sixes.
In the first match, Gayle scored a brilliant 135 off 129 balls, which included three fours and 12 sixes. Gayle scored a cautious 50 off 63 balls in the second ODI at Bridgetown, which included one four and four sixes. In fourth ODI, Gayle smashed 162 off 97 balls, which included 11 fours and 14 sixes. Gayle scored 77 off just 27 balls in the fifth ODI at Gros Islet, courtesy 9 sixes.
Gayle fantastic performance helped West Indies level the series 2-2. Before Gayle, Rohit Sharma held the record of most sixes in a bilateral ODI series, Rohit had 23 sixes, which he struck against Australia in 2013 bilateral series at home.
Chris Gayle announced his retirement from international cricket before the ODI series against England started. Gayle said he would retire from international cricket after 2019 ICC World Cup.