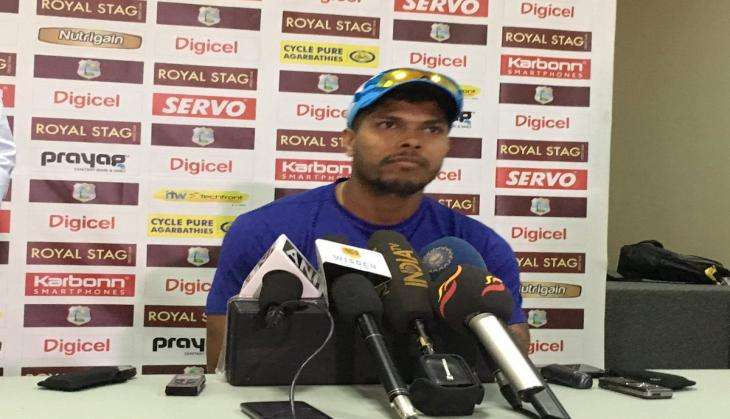 Fast bowler Umesh Yadav, who took four wickets in the first innings to help India enforce the follow-on, said considering the slow nature of the pitch, bowling as many maiden overs as possible was their plan to create pressure on the West Indies' batsmen.
West Indies were bowled out for 243 in their first innings in response to India's 566 for eight declared and then were asked to follow-on. At stumps on the third day of the first Test, the hosts finished at 21 for 1.
Incidentally, of the 103.2 overs India have bowled to West Indies so far in the Antigua Test, 34 have been maidens.
"It is all about planning. Before the game we planned about bowling as many maiden overs as possible and frustrate the batsmen. We didn't want to give them easy runs and we stuck to our plan, and the results came," Yadav said at the post day's press conference on Day 3 of the first Test.
"On such wickets a lot of hard work is needed and you need to hold on to half chances. If we don't, then wickets won't come and it would be difficult to take 20 wickets, as the pitch would slow down even more. So the plan was to be consistent and bowl maiden overs, and force the batsmen into playing bad shots," he added.
Skipper Virat Kohli set some attacking fields and they worked wonders as Yadav (4-41) and comebackman Mohammed Shami (4-66) shared eight wickets between them to rock the West Indies' batting line-up.
"We decided the field placements beforehand because there wasn't anything in the wicket for fast bowlers. Even the wind was affecting our bowling, sometimes it was moving the ball a bit more and sometimes it was not reversing as well. So we were talking continuously as to what we should do to grab half chances even if they come to us," said the pacer.