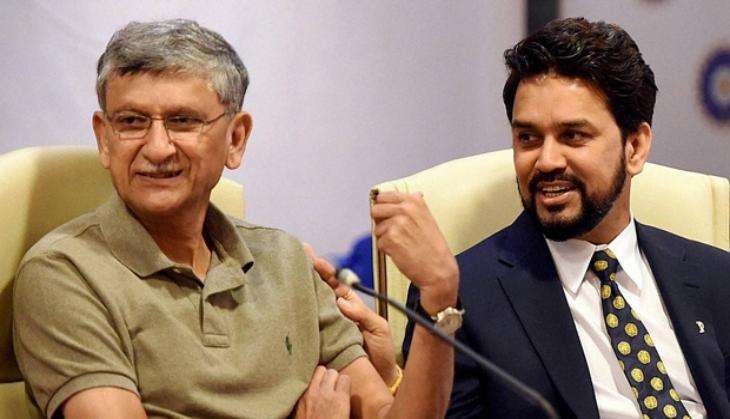 Aditya Verma, the main petitioner in Board of Cricket Control India (BCCI) case which paved the way for Justice RM Lodha panel's formation, on 6 November dared the Indian cricket board to make the Deloitte report public and accused it of "threatening" the state cricket associations not to implement the reforms recommended by the panel.
"I dare the BCCI and other state cricket associations that if they have guts then submit the Deloitte report before Justice Lodha by November 8. If they do, everything will become crystal clear. The BCCI has been blackmailing the state cricket associations over the report," Verma said.
The Supreme Court appointed Justice Lodha-led committee on Thursday asked BCCI chief Anurag Thakur to place it before Deloitte's financial services firm report, which has pointed out mismanagement of funds and blatant governance by a handful of full-member associations.
Verma said that he is fighting for the future of Bihar's children who have been deprived to represent their state.
"I don't have a personal fight with anyone. What I am concerned about is the future of Bihar children who been deprived of playing and representing their state for the past 16 years. I just want to say to BCCI that don't drag this case further and implement the reforms immediately," he added.
During the findings, the report revealed that several full-time members misused the money received from the BCCI, IPL and other grants.
In October 2015, BCCI's ex-chief Shashank Manohar had commissioned Deloitte to submit a report to strengthen and improve financial policies and organizational practices in the cricket board.
(ANI)