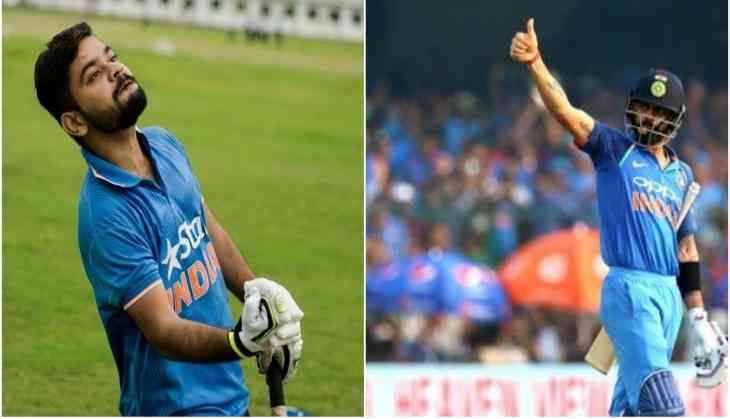 Virat Kohli's doppelganger
Team India captain Virat Kohli is ruling many hearts with his game as well as his look. There are many doppelganger of Kohli and Amit Mishra, son of BJP Leader Ramchandra Mishra, is the latest name in it.
Amit Mishra is doing B.Tech in Mechanical Engineering from GLA University. According to Amit, when he was in the 11th class, he posted his photo on Facebook. There were thousands of likes on it, as well as people called him Virat Kohli in the comment box.
Not only this, Amit said, "Once upon a vacation with friends, I went to Uttarakhand, where a group of girls saw me coming out of the car, then all ran towards me. She was thinking of me as Virat Kohli, they were not ready to listen. I rescued myself from them anyhow."
Amit also helped a lot in his father's work. Amit is also a BJP's volunteer. Amit explains, "Through the party, I met Mathura MP Hema Malini once, she was also considering me Virat Kohli, but then she understood that it was only a coincidence."
According to Amit, girls also approaches him in college. As soon as juniors student see him, they rushes towards him and starts proposing him. Few girls also approaches him with marriage propoosals.
Amit is very influenced by Virat Kohli in real life, so he wears clothes like him and keeps his hair style like Indian skipper. There are so many pictures on Amit Mishra's Facebook account in which he looks like as Virat Kohli.