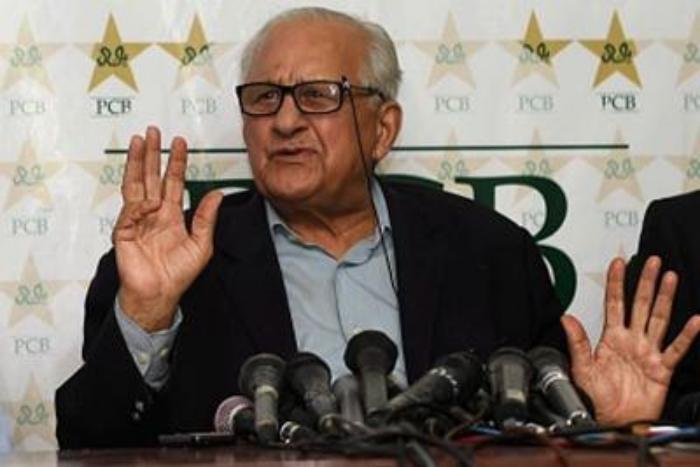 The PCB had hoped that cricket would be on the agenda of discussions with Indian external affairs minister Sushma Swaraj\'s Pakistan visit.
However, media reports from Pakistan suggest that cricket was not discussed between Swaraj and Pakistan PM Nawaz Sharif.
India and Pakistan have not played each other outside of ICC tournaments since the 26/11 Mumbai attacks in 2008.
According to Pakistan Cricket Board chief Shaharyar Khan, as Indian External Affairs minister Sushma Swaraj's visit to Islamabad has not yielded any results in terms of cricket, any hopes of a bilateral cricket series between India and Pakistan have now been dashed.
In what continues to be a saga of maybe, maybe-not, the go-ahead for the cricket series to be played from December 24, 2015 to January 5, 2016 in Sri Lanka (agreed by the respective cricket boards of India and Pakistan) was pending from the Indian government after Islamabad gave the green light earlier on November 26, 2015.
Pakistan disappointed
PCB chief Shaharyar Khan told AFP that without government level talks on cricket, it would be "difficult" to arrange any series. "We are disappointed that India did not honour their commitment," he said. The disappointment has a financial angle to it too, as the series could have fetched Pakistan upto 50 million dollars (five billion rupees).
A brief history
Bilateral cricket ties suspended in 2008 after the 26/11 Mumbai attacks in which Pakistani militants were involved.
The BCCI and PCB sign a MoU in 2014, under which they were due to play six series between 2015 and 2023 (subject to government clearance).
In August, accusations of ceasefire violations lead to the cancellation of the first series, originally due to be played in UAE in December-January and comprising five-one day matches, two test matches and two T20s.
After an improvement in relations, the series was agreed to be played in Sri Lanka from December 24, 2015 to January 5, 2016 but is now unlikely to go ahead as planned.