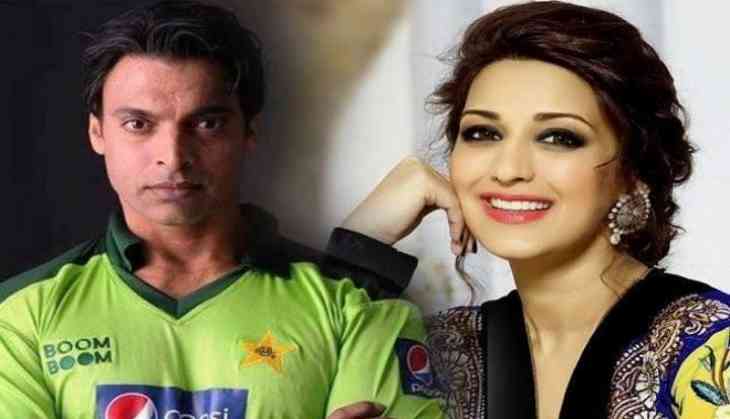 Shoaib Akhtar is one of those cricketers who are always in headlines even after taking retirement from the game. Shoaib Akhtar recently made news after he revealed that his favorite actor was Sonali Bendre from India ever since he watched English Babu Desi Mem. Shoaib was madly in love with the Bollywood actress and had her posters in his room.
Shoaib Akhtar revealed that he used to carry Sonali's picture with him in his wallet. The cricketer had jokingly said in a chat show that if Sonali refuses his proposal, he would not hesitate to kidnap her. The Rawalpindi Express revealed that Sonali took his heart away during his playing career.
When Sonali was asked to comment on Shoaib Akhtar's statement, she said, "I don't know any Pakistani cricketer named Shoaib Akhtar as I'm not a cricket fan at all."
Sonali Bendre is currently in India after completing her treatment in New York. She suffered from high-grade metastatic cancer.
India and Pakistan will play against each other on June 16 in the much-anticipated match of the World Cup. They will meet after eight months as they last played in Asia Cup 2018 which was held in UAE. They also played in 2017 Champions Trophy finals where Pakistan beat India to lift the trophy.
Also read: Steve Smith, Ben Stokes, Jos Buttler reveal their favorite team between India and Pakistan; see video