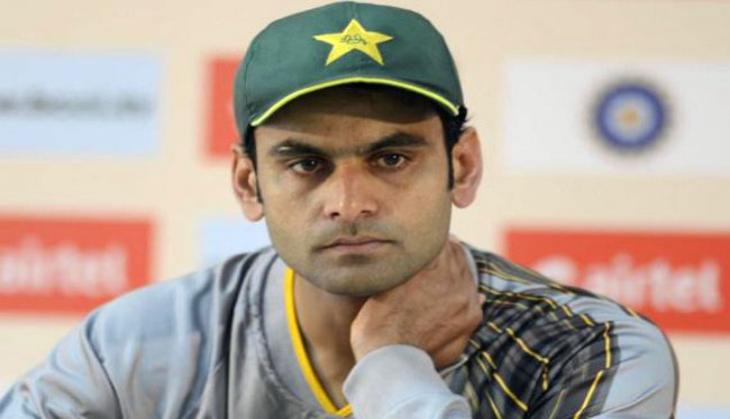 Pakistan's experienced cricketer Mohammad Hafeez has been told to undergo a bowling assessment test conducted by the ICC before the series against the West Indies in the UAE from next month.
Hafeez, who has been struggling for batting form on the tour of England, has failed to take the ICC assessment test although his 12-month ban on bowling in international cricket ended in early July.
"A senior PCB official has conveyed to Hafeez that he has to take the bowling test as his utility to the team is necessary as an allrounder in all three formats of the game," a source said.
"Hafeez has been told not to delay the bowling assessment anymore as the long-term interests of Pakistan cricket have to be taken into consideration first and he should take the test before the T20 series against the West Indies before September 23rd," the source stated.
The PCB had hired a bowling coach, Carl Crowe, in the United Kingdom to help Hafeez correct/modify his bowling action before taking the assessment test in England but the senior player has so far been averse to taking the plunge, insisting he is not yet ready for it.
PCB chairman Shaharyar Khan has already said that he is concerned at Hafeez's reluctance to take the test.
Hafeez, 35, is one of the senior most players in Pakistan cricket having appeared in 50 Tests, 177 ODIs and 77 T20 internationals.
Hafeez has been facing problems with his bowling action since 2014 and was banned from bowling in international cricket for 12 months after his action was found to be illegal for a second time since November 2014.