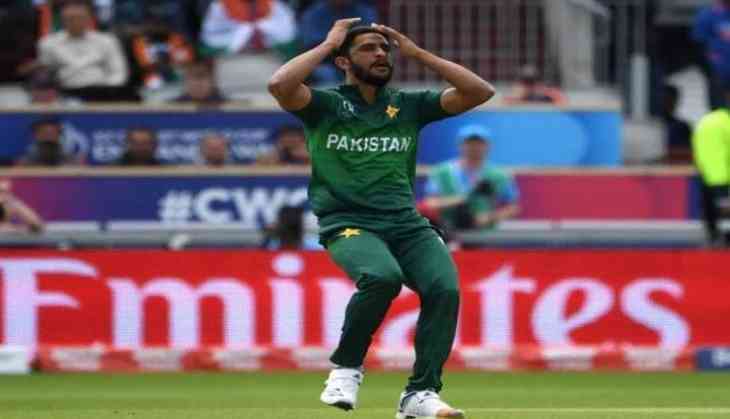 Hassan Ali of Pakistan backed India to win the World Cup 2019 in a Tweet he posted after losing the match to their arch-rival. Hassan Ali's Tweet was a reply to an Indian journalist's post where she congratulated India for winning against Pakistan and backed them to lift the coveted cup.
Hassan Ali later deleted the Tweet after realising his mistake. Hassan's reply was, "Hogi ap ki dua pori congratulations," to the tweet which read, "Congratulations #TeamIndia for the splendid win and giving us a moment to celebrate and to feel proud to be an Indian. #IndianCricketTeam let's capture the world cup now #CWC19."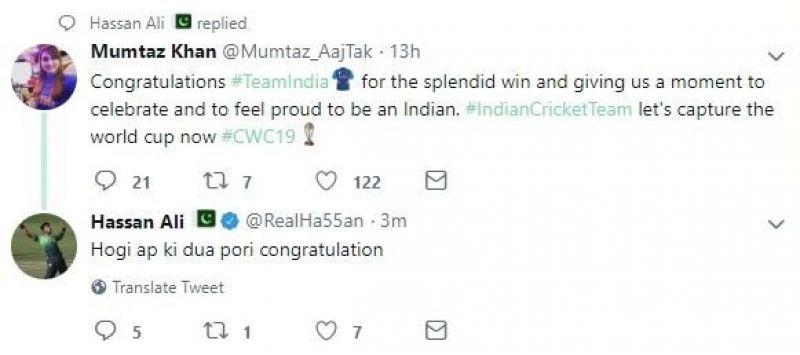 Hassan's Tweet
Pakistan lost to India by 89 runs (DLS) method after a one-sided show where Hassan Ali conceded 84 runs from 9 overs, most runs conceded by a Pakistani bowler in World Cup history. Rohit Sharma was the star of the match as he scored 140 runs off 113 balls and also won the man of the match trophy.
Rohit Sharma also became the first Indian opener to hit a century against Pakistan in a World Cup match. Rohit's 24th ODI century was also is second continuous century against Pakistan in ODI cricket as he became the first Indian to do so. His previous century came in Asia Cup 2018 which was held in UAE.
Also read: Yuvraj Singh and Shahid Afridi will play against each other in a T20 league in Canada