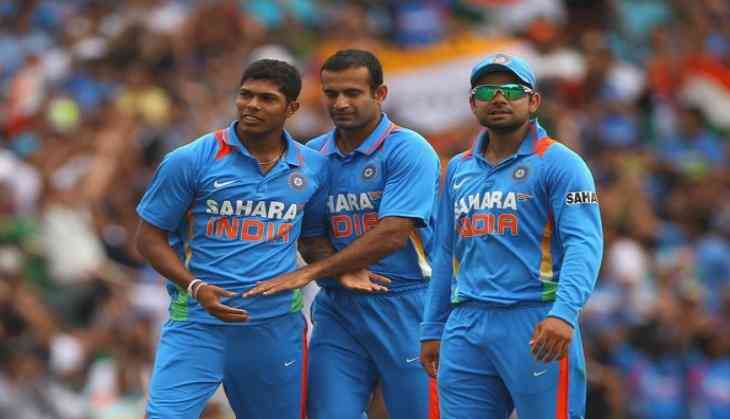 The former Indian pacer Irfan Khan Pathan, who made his debut in international cricket in the 2003-04 Border-Gavaskar trophy, was hoping to make his comeback after a gap of nine years. But in a shocking news, the Indian speedster just got sacked from the position of Baroda Ranji Trophy captain.
The Indian pacer after getting drooped as the captain just vent out his anger at the micro-blogging site Twitter and wrote, "Not wishing Good Morning and not being a YES man to ur boss can go against u... but don't bother, keep doing ur work."
Irfan Pathan was not just sacked from his position as the captain just after two matches, but he was also dropped from the 15 member squads.
With the decision to sack Irfan Pathan as captain, the cricket fans were in shock because a day before getting sacked the cricketer had scored 80 runs against Madhya Pradesh team and have taken one wicket in both the matches.
Recently in an interview, when the cricketer was asked the reason behind his disposition he said I do not at all have any idea why I was dropped from the squad.
"I am as fit as ever and there is no issue with my performances and commitment to serve Team Baroda. I felt very proud when I was made the captain and was told that I would be the perfect mentor to the youngsters."
"I have worked hard with the boys for the last couple of months and they are very happy with whatever we have been doing. I really don't know what has gone wrong after just two games. Had I been told that my services won't be required before the domestic season started, I would have happily stepped aside," Pathan said while talking to the Ahmedabad Times.
Irfan Pathan has played his last international test in 2008 and since that time he has been trying to make his comeback in the national team.