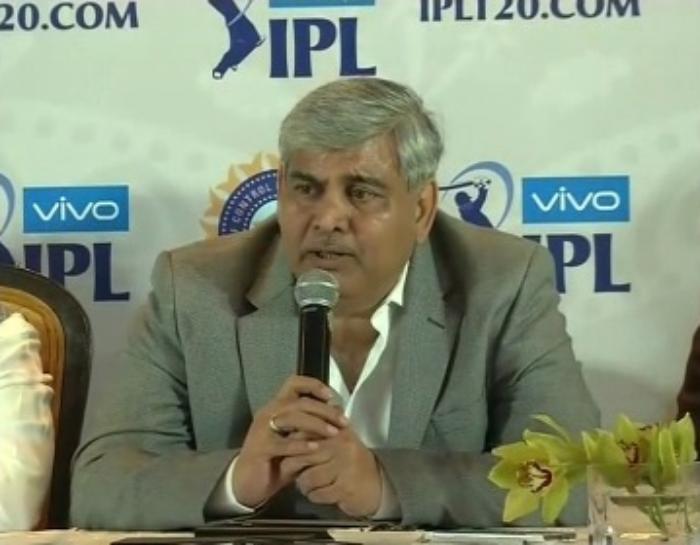 Congratulating Pune's New Rising and Rajkot's Intex for winning the bid of the two new franchises for the next two editions of the Indian Premier League, BCCI president Shashank Manohar on Tuesday announced that the new teams are set to increase the board's revenue by approximately 360 crore.
Earlier in the day, IPL chairman Rajeev Shukla confirmed that Sanjeev Goenka's company New Rising and mobile phone manufacturer Intex have won ownership rights of the two new franchises in the IPL.
Increased revenue of 180 crore for two years
"New Rising for Pune had given a bid of Rs. -16 crore and Intex mobile for Rajkot has given a bid of Rs. -10 crore and because of these two new bids, the board's revenue is going to increase by nearly 180 crore annually. So for two years, the board would make more than 360 crore," Manohar said here in a press conference.
"I would like to congratulate two franchises also. After these two new franchises have come in, there would be a draft auction on 15 December, where they will be entitled to pick five players. New rising would be picking up the first player. The second player would be picked up by the Intex.
"Likewise they would take 5 players out of 50 players from both the teams i.e Chennai Super Kings (CSK) and Rajasthan Royals (RR). Thereafter, the other franchises would be allowed to release their players. The auction of released players and the new players will be held in the month of February," the 58-year-old said.
"All the franchises will be called to Srinagar where IPL chairman would understand the problems of all the franchises and the necessary decision will be taken at that conference," he added.
New teams to disband after two years
Manohar further confirmed that the two new teams would be dismantled after two years.
"The bidding of new team is only for two years. They will not continue because the tender recommended specifically states it," Manohar said.
Revealing the schedule of the tournament, Manohar said that the 2016 edition of the IPL will commence from April 9 and will end on May 29.
The process of choosing two new teams has to be necessitated in the wake of a two-year suspension imposed by the Supreme Court-appointed Justice R.M. Lodha committee on two IPL franchises CSK and RR after their investigation into the 2013 IPL corruption scandal.
-ANI