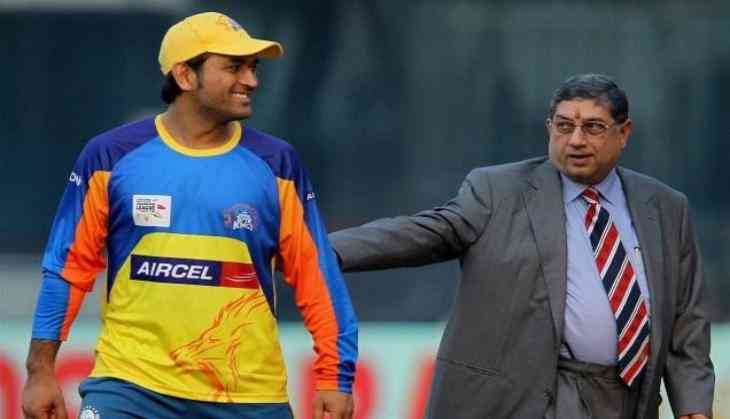 N Srinivasan admits shielding MS Dhoni in 2012
In latest revelation, the former Board of Control for Cricket in India (BCCI) president N Srinivasan has conceded that he once vetoed the selectors' attempt to remove former Indian captain Mahendra Singh Dhoni as captain.
In 2012, former national selector Mohinder Amarnath wanted to drop MS as captain.
"Yes, it is true that I vetoed the decision to drop Dhoni as captain. How can you drop someone as captain within a year of his lifting the World Cup?" Srinivasan was cited as saying in TV anchor Rajdeep Sardesai's most recent book — Democracy's XI
"What you call favouritism I say is my respect for a top-class cricketer's achievements," Srinivasan added.
"We appreciated his cricket, he gave us respect in turn, what is wrong with that?" asked the former BCCI chief.
Dhoni likewise safeguarded his condition with Srinivasan by saying that the previous selector was a genuine supporter of Indian cricket. "I really don't care what people say; I found Srinivasan as someone who was always there to help cricketers," Dhoni was also quoted as saying in the book.
Dhoni was also accused of not revealing true extent of the involvement of Gurunath Meiyappan, Srinivasan's son-in-law, in spot fixing scandle that broke out in IPL.
However, Dhoni said: "Let me tell you, it is an absolute lie that I told a probe panel that Meiyappan was only a cricket enthusiast; all I said is he had nothing to do with the team's on-field cricketing decisions. I can't even pronounce the word "enthusiast".