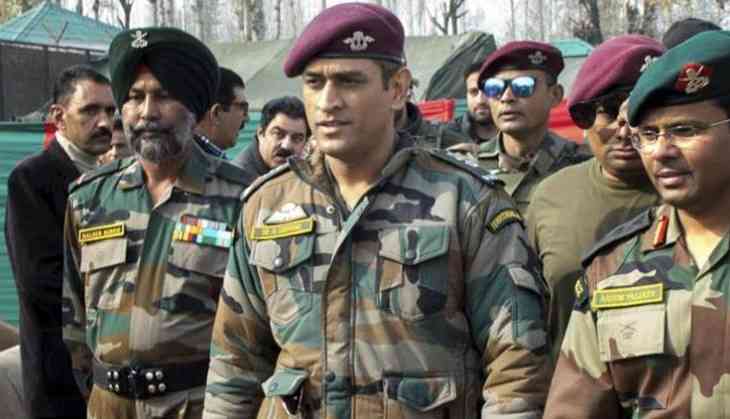 India's World Cup winning skipper MS Dhoni has joined the 106 Territorial Army Battalion in South Kashmir. Dhoni who is an honorary Lieutenant Colonel in the Indian Army, joined the Victor Force where he will be discharging duties of patrolling in the valley. MS Dhoni made himself unavailable for the men in blue's tour of West Indies and asked the Army chief to grant him permission to serve with his regiment. His request was accepted by the Army last month following which Dhoni went to Bengaluru for a training before being assigned for his duty.
AlsoRead:http://www.catchnews.com/cricket-news/amid-rift-rumours-with-virat-kohli-rohit-sharma-posts-cryptic-message-on-twitter-168730.html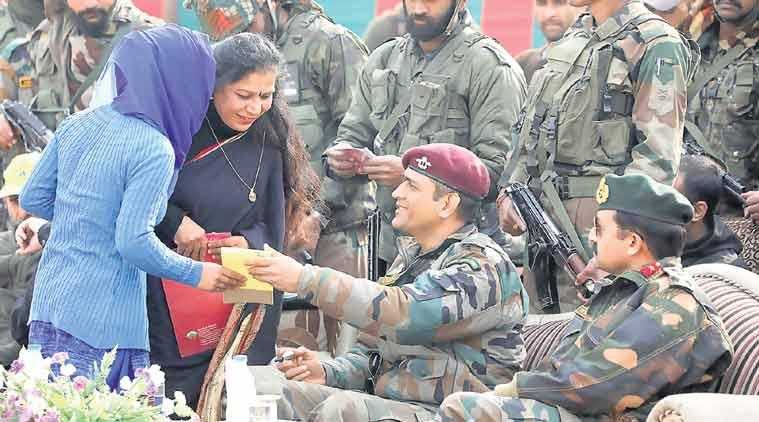 MS Dhoni reached Srinagar on Wednesday and directly went to the Victor Force Headquarters. Armed with an AK-47 rifle, MSD will be discharging his duties with his regiment, which includes tackling militants in the valley. Although Dhoni wont be a part of any active operation.
With his arrival at the Headquarters, MSD was seen signing autoghaphs for his fans. The 37 year old will be living along with the troops like any other soldiers and wont be getting any VIP treatment. Army chief Bipin Rawat had already made it clear that the cricketer wont be getting any security, instead he will be protecting the civilians.
AlsoRead:http://www.catchnews.com/cricket-news/virat-kohli-shares-heart-warming-video-before-leaving-for-west-indies-tour-168723.html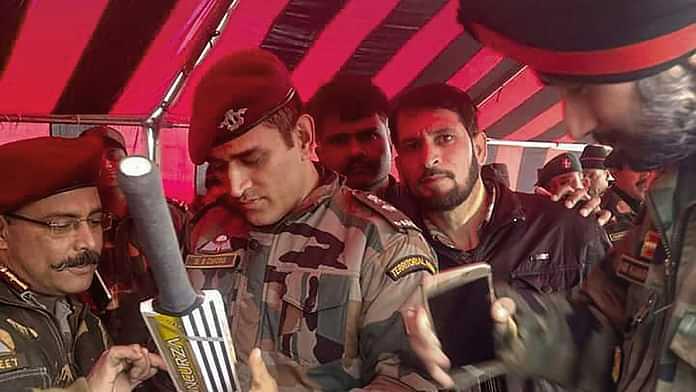 An army officer was quoted by The New Indian Express on July 31 as saying, "Dhoni's 15-day duty period (till August 15) with his unit 106 TA Battalion (Para) begins today."
"Dhoni will be with the unit for seven days during which he will be carrying out his assigned duties. During the deployment he will be like any other officer and he will be given his own personal weapon (AK-47) with three loaded magazines," the sources said.
In 2015, MSD became a qualified paratrooper after completing five parachute jumps in Agra training camp.
AlsoRead:http://www.catchnews.com/cricket-news/virat-kohli-rohit-sharma-on-the-verge-of-breaking-ms-dhoni-and-chris-gayle-s-record-168710.html