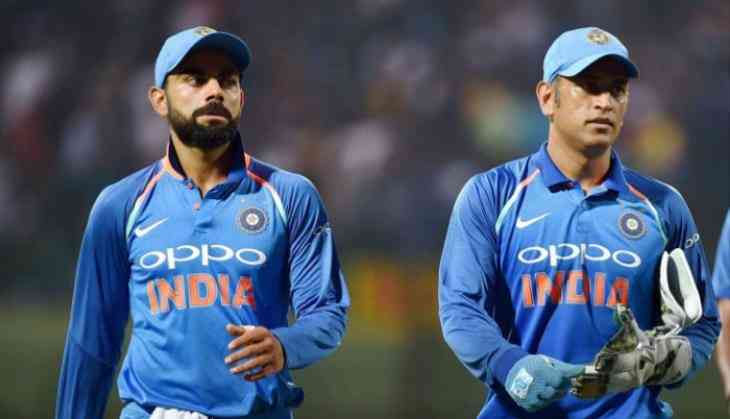 Virat Kohli (L) MS Dhoni (R)
MS Dhoni's childhood coach Keshav Banerjee opens up on Virat Kohli, World Cup, Rishabh Pant and MSD's retirement plans. Speaking to IANS Banerjee said that MS Dhoni has more tactical expertise than Virat Kohli and he reads the game better than the current Indian skipper.
"If Dhoni would not have been part of the Indian team, there would be nobody to help Kohli as he needs time as captain," Banerjee said.
Banerjee also said that MS Dhoni should bat at number 4 as he would be the best option for team India. Dhoni knows how to build an innings, he plays according to the situation. If Dhoni is batting at number 5 or 6 he takes risk and tries to hit from the word go.
When asked if leaving Rishabh Pant out of World Cup squad was a good decision. Banerjee said, Yes. I think it was a good call as Pant needs more time. He should be given a chance after the World Cup. India have a huge bench strength.
When asked about Dhoni's retirement plans. Banerjee said, "Do you want him to retire (laughs)? Even his wife and his father don't know when will Dhoni retire. He is in good shape and in good form, that is more important.
MS Dhoni will play his fourth World Cup this year in England and Wales. He has won 2011 World Cup as a captain and made India the only team in the world to win the 50-over tournament at home. Dhoni has won all three major ICC trophies as a captain, which includes 2017 Champions Trophy, T20 World Cup 2007 and World Cup 2011.
Also read: David Warner & Co receives a sad welcome, England's fan army call them 'cheats': see pics