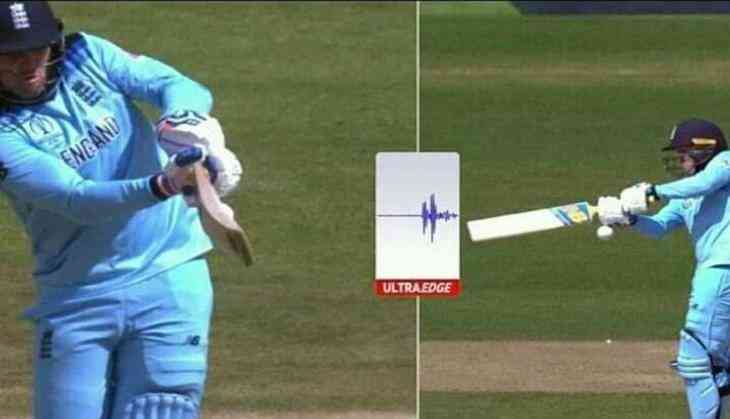 India and England are playing the 38th match of World Cup 2019. England skipper Eoin Morgan won the toss and decided to bat against India. Jason Roy and Jonny Bairstow notched up a record 160 run opening partnership against India in World Cup. This is the highest ever opening partnership against India in the World Cup by any team.
However, India missed a golden opportunity to dismiss Jason Roy and the main reason behind the bad decision is none other than MS Dhoni, the master of good decisions at crucial moments. It all happened in the 11th over of the first innings, Jason Roy was on strike. Hardik Pandya bowled his fifth ball of the over which was pitched outside leg. MS Dhoni and Hardik Pandya appealed but umpired ruled it to be a wide ball.
Skipper Virat Kohli came to MS Dhoni and asked if he should review umpire's decision but the wicket-keeper was not looking satisfied. The replay showed that the ball knicked Roy's gloves and was caught by Dhoni. But the India team missed the opportunity to dismiss Roy. The England opener went on to score 66 runs before he was dismissed by Kuldeep Yadav in the 23rd over.
Also read: Virat Kohli can break my World Cup record, says Kumar Sangakkara