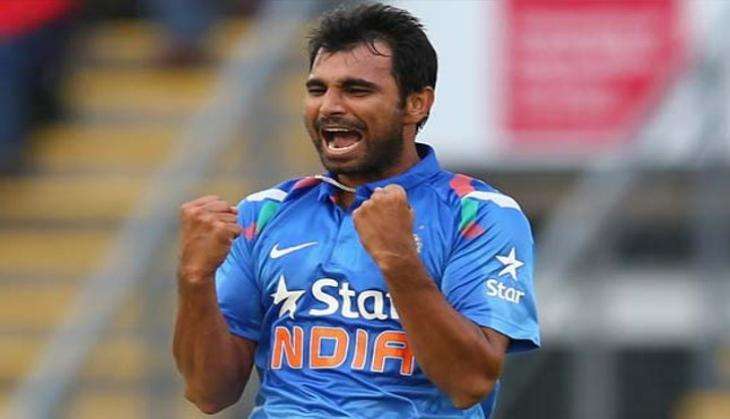 West Bengal pace bowler Mohammed Shami has been paid a compensation of over Rs 2.2 crore last month for having missed the 2015 Indian Premier League (IPL) season.
Shami missed the tournament due to a knee injury, despite which, he played the World Cup in Australia and New Zealand.
As per the BCCI's June 2016 payments of over Rs 25 lakh, available on bcci.tv, Shami was paid Rs 2,23,12,500 for "loss of pay for IPL season 2015 due to injury."
Shami had played in the entire World Cup 2015 in Australia and New Zealand and in the preceding Test series in the former country while injured.
He was among the leading bowlers for the country in the mega event and played a crucial role in taking India to the semi-finals of the World Cup.
The decision to play despite an injury cost him heavily as he was unable to play in the 2015 IPL season and underwent a surgery. The BCCI has now compensated the 25-year-old UP-born paceman for his dedication to the country's cause.
At the World Cup, he picked up 17 wickets in five games and was the fifth-best bowler in the competition.
Shami, who later suffered a hamstring injury when India visited Australia in January this year and missed the Asia Cup T20 championship, is now in the West Indies as a member of the Virat Kohli-led squad that is to engage the hosts in a four-Test rubber.
Among other details put up by the BCCI are amounts paid as match fees for officials for this year's IPL and the list includes former Test fast bowler Javagal Srinath (Rs 26 lakh) and ex-Kerala Ranji Trophy leg spinner K N Ananthapadmanabhan (Rs 26 lakh).
Several cricket associations affiliated to the BCCI, including permanent Test centres Mumbai CA, Cricket Association of Bengal and Tamil Nadu CA, have been given varying amounts exceeding Rs 25 lakh as their dues.
--PTI