Rohan Raj
| Updated on: 14 February 2017, 5:49 IST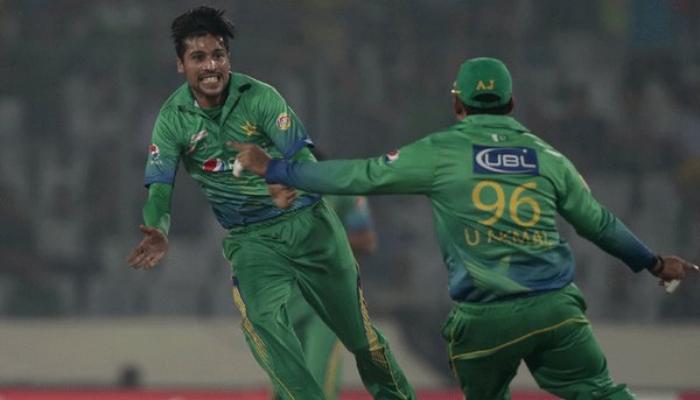 A 17-year-old skinny kid makes debut for Pakistan, becomes an instant revelation, strays down the wrong lane, a tragic end beckons, hated by his countrymen and fans alike, a fallen star, a repentant star...but ultimately a star, who rises again. The Mohammad Amir story is the one that keeps giving.
Majority of the cricket fanatics and administrators still feel that Amir should have never been allowed to step on the holy cricketing field, especially after committing the sin of fixing - the biggest crime in any sport. After all, it drains the faith of a billion fans and there is nothing more saddening than washed out hopes.
The authorities decided to make an example of Amir and the youngster was banished from the sport for five-long years. There were enough reasons behind the move, but more importantly, it was to show the other players that such evil practices would not be tolerated at any cost.
Celebrating the heroics of a fallen star is never easy. But then, not many players recover from their taints the way Amir has tried to do. Still only 23, Amir's second-coming kick-started in Mirpur and it was a sight that won't be forgotten soon.
Swinging to redemption
After their batting was massacred for a below-par score of just 83 runs, the Pakistani bowlers barely had anything to play for and the high-voltage fixture looked like a one-sided affair. But, just when the Indian fans thought it would be just a walk in the park, the sheer brilliance of Amir gave Pakistan a new lifeline.
The left-arm bowler, who was denied a wicket on the very first delivery, dismissed the in-form Rohit Sharma on the second ball and then sent Ajinkya Rahane packing to dent Team India's chase early on. He almost got the better of Suresh Raina on the fifth delivery with the left-handed batsman somehow managing to stay at the crease.
In his second over, Amir's ferocious deliveries saw Raina scooping a simple catch to Wahab Riaz mid-on as India saw themselves reeling at 3-8 in just 2.4 overs. Amir continued to test the Indian batsmen but the experience of Virat Kohli denied him more wickets.
Amir finished his spell of four overs with figures of 3-18 and even if he couldn't script Pakistan's win, the left-arm seamer surely ensured that his countrymen had something to cheer for.
When no one wanted to play with Amir
Nothing can quite invoke the intensity and give an adrenaline rush the way fast bowling does in cricket. And, there was always something about Amir's bowling that enamoured the onlookers. That is exactly why he was brought back into the fold by the Pakistan Cricket Board (PCB).
However, Amir didn't get the kind of support he would have hoped for from his teammates. Pakistan's ODI captain Azhar Ali and opening batsman Mohammad Hafeez boycotted a fitness training camp which also included the tainted cricketer in December last year.
"We will not take part in a camp which also includes Amir. We will not back down on our stance but are willing to discuss the matter with PCB chairman Shaharyar Khan," Azhar had said.
Hafeez, too, didn't shy away from speaking his mind, "It is not about individuals or any personality clash. It is about the image of Pakistan cricket. I cannot play with any player who has tarnished and brought a bad name to the country."
Winning back respect
After serving his ban, Amir returned to international cricket and played against New Zealand amid boos from the crowd at the Eden Park in Auckland last month. But, yesterday at the Sher-e-Bangla stadium, the left-arm seamer was serenaded with 'Amir-Amir' chants as he bowled his heart out for the country and fans, he had once betrayed.
His fiery spell earned him plaudits from opposition batsmen Virat Kohli who didn't shy away from praising the Pakistani bowler. "I would like to compliment Mohammad Aamir for the way he bowled. I actually congratulated him while he was bowling. It was so happy to play such an amazing spell. He is a world class bowler."
Indian captain MS Dhoni also congratulated Amir and said: "Amir is one bowler who bowls that fuller length. (Mohammad) Sami is another one. Other than them, the other two fast bowlers don't bowl too full and don't swing it too much. So I felt that that the opening spell was very crucial for us. It was the most difficult."