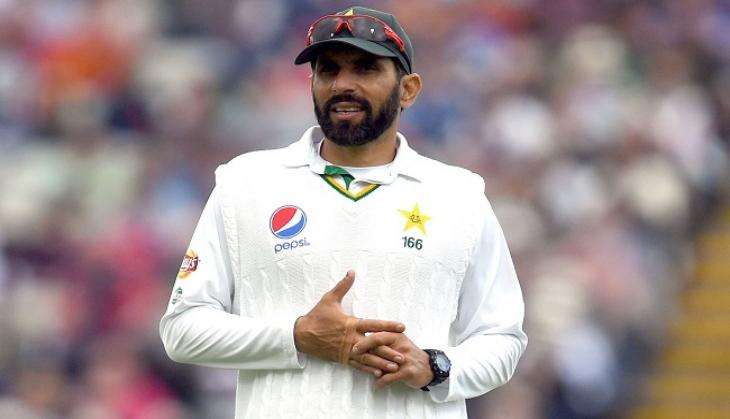 A day after Pakistan surged to the top of the world rankings in Test cricket, former captain Javed Miandad called on incumbent skipper Misbah-ul-Haq to reconsider his retirement plans and continue playing for the country.
Miandad said Pakistan had made great progress in Test cricket and they needed Misbah at the helm to continue moving upwards.
Pakistan topped the ICC rankings for the first time despite not having played any Test cricket on home soil since 2009.The elevation came after the wet ground at the Queen Park Oval, Port of Spain denied India the opportunity to defend the top spot which it had reclaimed from Australia a week before.
Offering his heartfelt congratulations to the team, Miandad said that he felt really proud to see Pakistan reaching the significant milestone while admitting that it was a great achievement for Misbah and his team, PakPassion.net reported.
However, the 59-year said that although he was really happy with Pakistan's success, he did not think the current system gives a fair representation of any country's success in the appropriate format.
Pointing out the inequalities in the system, Miandad suggested that no country should be declared top ranked unless they have played against each and every country.
Miandad further called on his 'talented' side to continue performing well in order to maintain their top position and prove critics wrong.
Misbah's side have become only the fifth team after Australia, England, India and South Africa to top the ICC Test rankings since these were introduced in 2003.
The battle for the number-one ranking between the two traditional rivals will resume in September-October when New Zealand will visit India and Pakistan will host the West Indies in the UAE. Both the series will be three-Test rubbers.